It's been a few weeks since I have been able to get to the comic shop.  Years ago I would be suffering from some serious Delirium tremens if such a thing happened but I don't have to get a weekly fix anymore so no shaking frenzy for me anymore.  Getting to the comic shop is more problematic these days given my work schedule but today I was running some errands and actually had just enough time to make it to Dave's before closing time.  Here is my Superman related haul!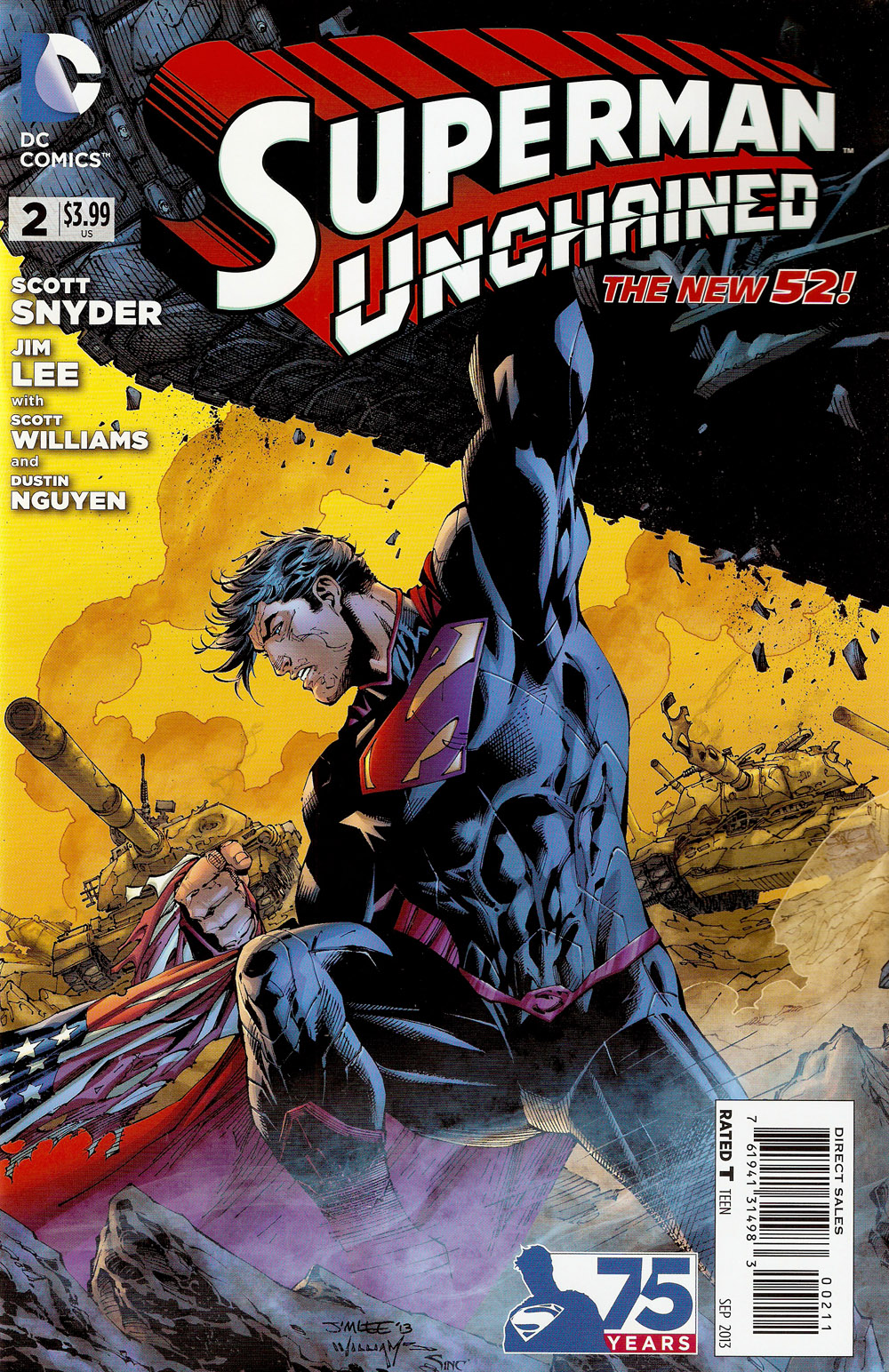 I was kind of hoping (read: REALLY, REALLY hoping) that Dave's would have the Jon Bogdanove variant for Superman Unchained #2 but alas he was shorted by Diamond, so hopefully he will get one in the next week or so.  If he doesn't it is readily available on eBay but I prefer to support my home store first.
I am actually a few months behind on all of my new comics reading outside of Action Comics.  After my wife's accident I sort of lost interest in the new stuff but that interest is slowly returning, at least as far as the Superman books are concerned.  The only reason I kept up with Action is that I review it for the Superman Homepage.  (If you are interested you can read my review for issue 22 by clicking on this link.)  It's kind of weird but then again I am not surprised.  After big traumas like this my tastes tend to change radically.  At some point I may regain my interest in the current DCU (and to be fair I am still picking up most of the Batman titles because I know one day I will want to read them again) but for the moment I am good with the Superman family of books.
And Earth-2.  Because Earth-2 is awesome.