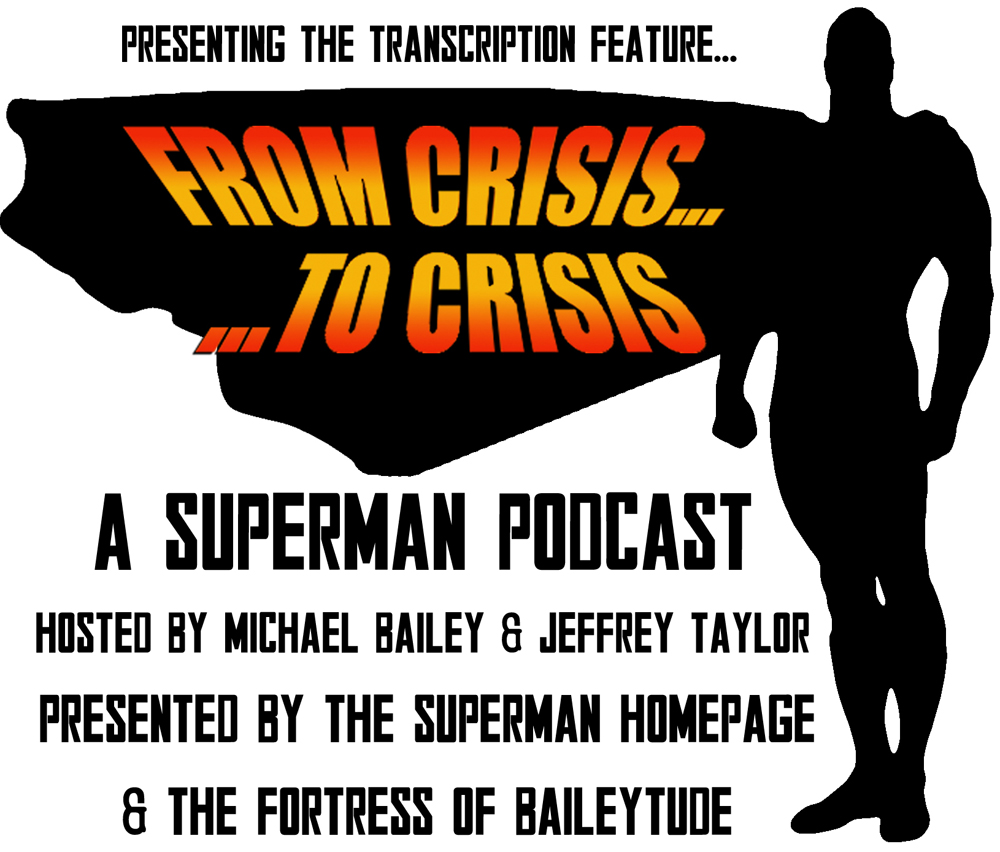 Episode 162: March 1994 Part 1
Welcome to the one hundred and sixty-second episode of From Crisis to Crisis: A Superman Podcast! This podcast has a simple premise; examine just about every Superman comic published between Man of Steel #1 in 1986 to Adventures of Superman #649 in 2006 in an informative and hopefully entertaining format.
Part index. Part commentary. Part history lesson. All podcast.
This time out Mike and Jeff begin their coverage of the Superman books with a March 1994 cover date which means they also begin their coverage of BIZARRO'S WORLD! Well, they talk about the first chapter at any rate. Before that story begins the boys dish on Superman: The Man of Steel #31 where the clone sickness story kicks into high gear and several supporting characters meet their final fate. Then in Superman #87 BIZARRO'S WORLD begins as Lex Luthor and Happersen create another imperfect clone of Superman! Why would they do such a thing? Well, you'll have to listen to find out. This is followed by Supergirl #2 where our heroine discovers that things with Lex may not be on the up and up. Finally the boys give a quick look at Superboy #2 and then hop in a cab to head to a segment they like to call Meanwhile, At The Daily Planet.
Quick heads up…which just became an unintentional joke. Mike and Jeff spent a bit of time during the preamble talking about the Highlander television series. Since that didn't have anything to do with Superman Mike cut it out of the main part of the episode but put it back in after the credits. So if you like Highlander stick around after the end music for a little bit of Duncan McLeod talk.
At the beginning of the episode Mike mentioned that some of the variant covers to the series Superman Unchained had a Post Crisis theme to them.  Mike has made it a point to buy these particular covers because of their connection to this era of the Man of Steel.  So here, for your visual pleasure, are the covers up to issue four.  Enjoy.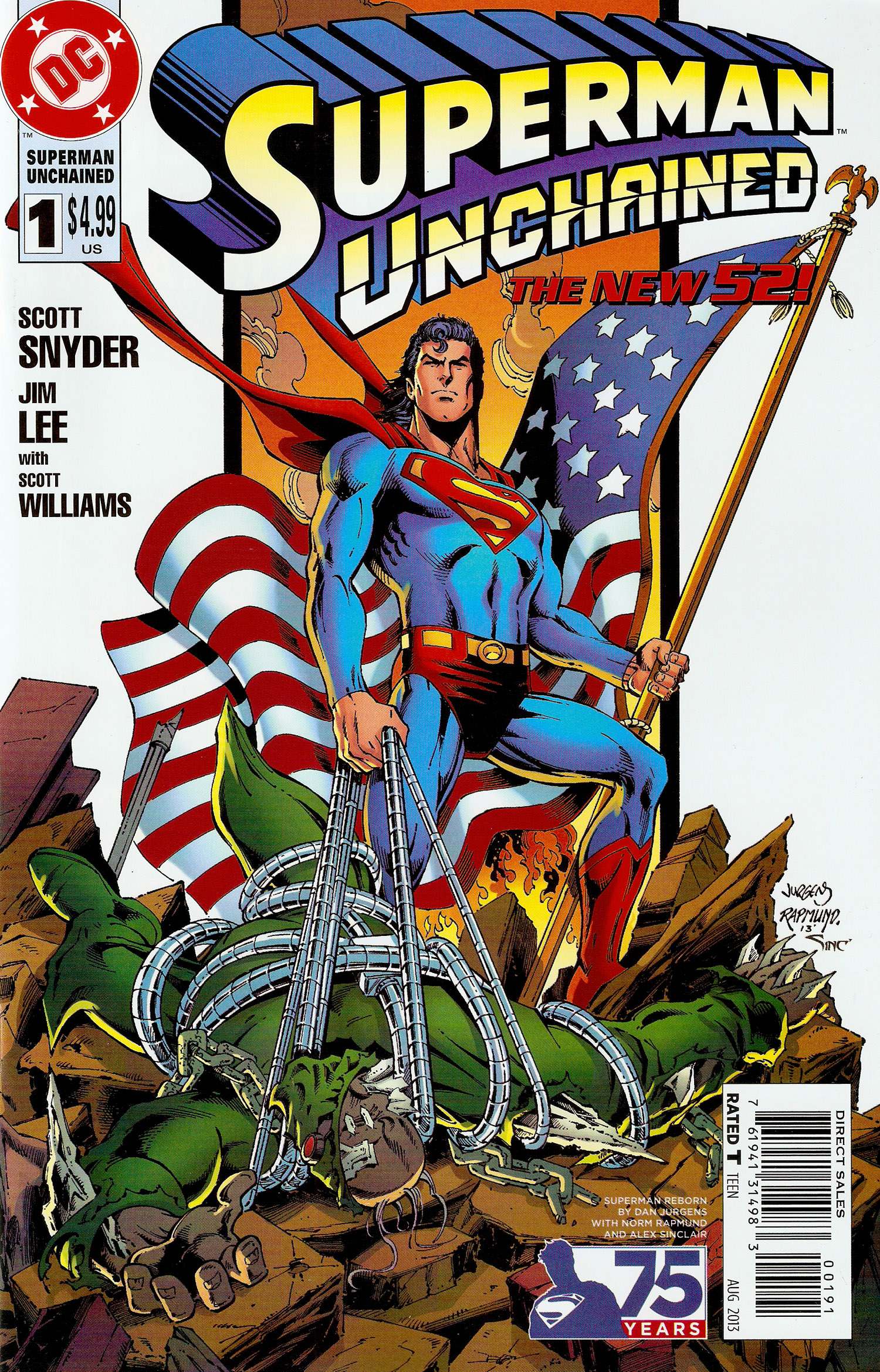 You can subscribe to the show in two ways. First there is the RSS Feed and there is also the iTunes link.  Are you on Facebook?  Be sure to "like" the official FCTC page, which you can find by clicking on this link.
If you want to comment on the show or contact the hosts you can always private message Mike and Jeff, at the Superman Homepage, leave comments here or at the Homepage or here or email them by clicking this link.  All questions, concerns, fears, trepidations and cheap shots are welcome.
Next time: March 1994 continues with Adventures of Superman #510, Action Comics #697 and Superman: Under a Yellow Sun!