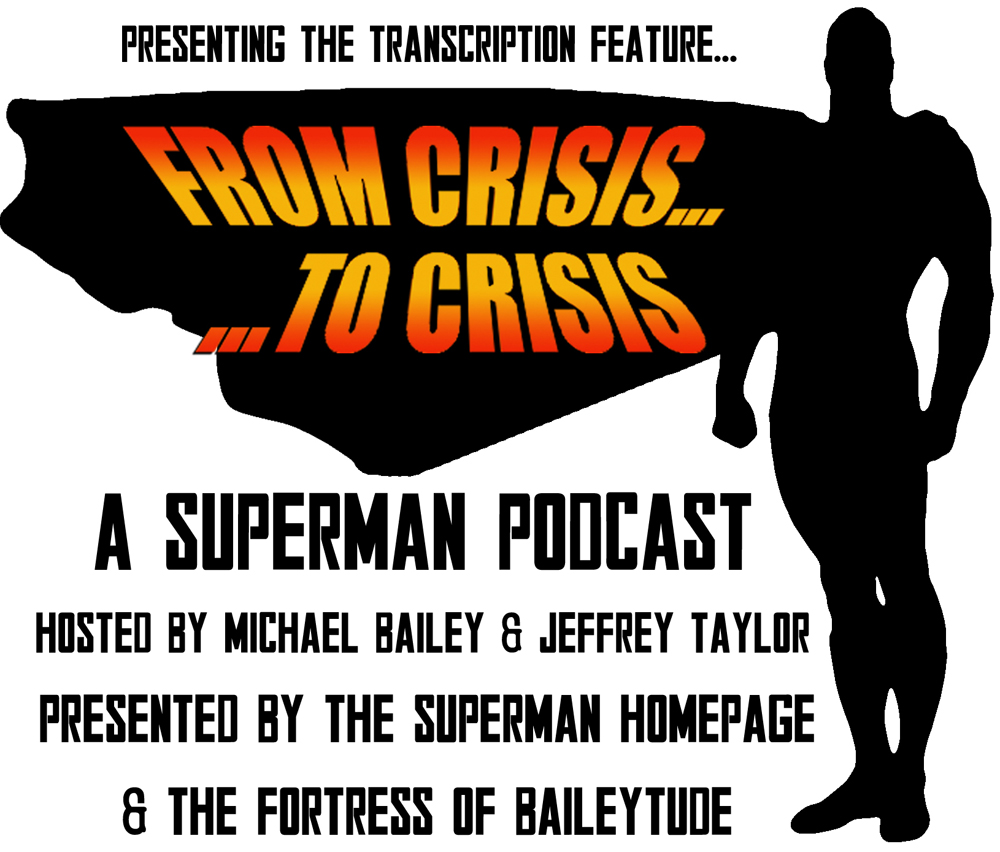 Episode 158: January 1994 Part 2
Welcome to the one hundred and fifty eighth episode of From Crisis to Crisis: A Superman Podcast! This podcast has a simple premise; examine just about every Superman comic published between Man of Steel #1 in 1986 to Adventures of Superman #649 in 2006 in an informative and hopefully entertaining format.
Part index. Part commentary. Part history lesson. All podcast.
Mike and Jeff wrap up the January 1994 books in record time this week and boy were they surprised because they are usually so dang loquacious. Adventures of Superman #508 guest stars some men that are known to challenge the unknown pop and sub-plots start coming to a boil. Then in Action Comics #695 Superman meets Cadmus' newest creation…Cauldron! Who is he? What is he? Why does Superman still put up with the director of Cadmus? Two of those questions are answered. The boys touch on Outsiders #3 because this was the issue where the Eradicator joined the cast and then head into Elsewhere in the DCU!
You can subscribe to the show in two ways. First there is the RSS Feed and there is also the iTunes link.
If you want to comment on the show or contact the hosts you can always private message Mike and Jeff, at the Superman Homepage, leave comments here or at the Homepage or here or email them by clicking this link.  All questions, concerns, fears, trepidations and cheap shots are welcome.
Next time: February 1994 begins with Superman: The Man of Steel #30 and Superman #86!