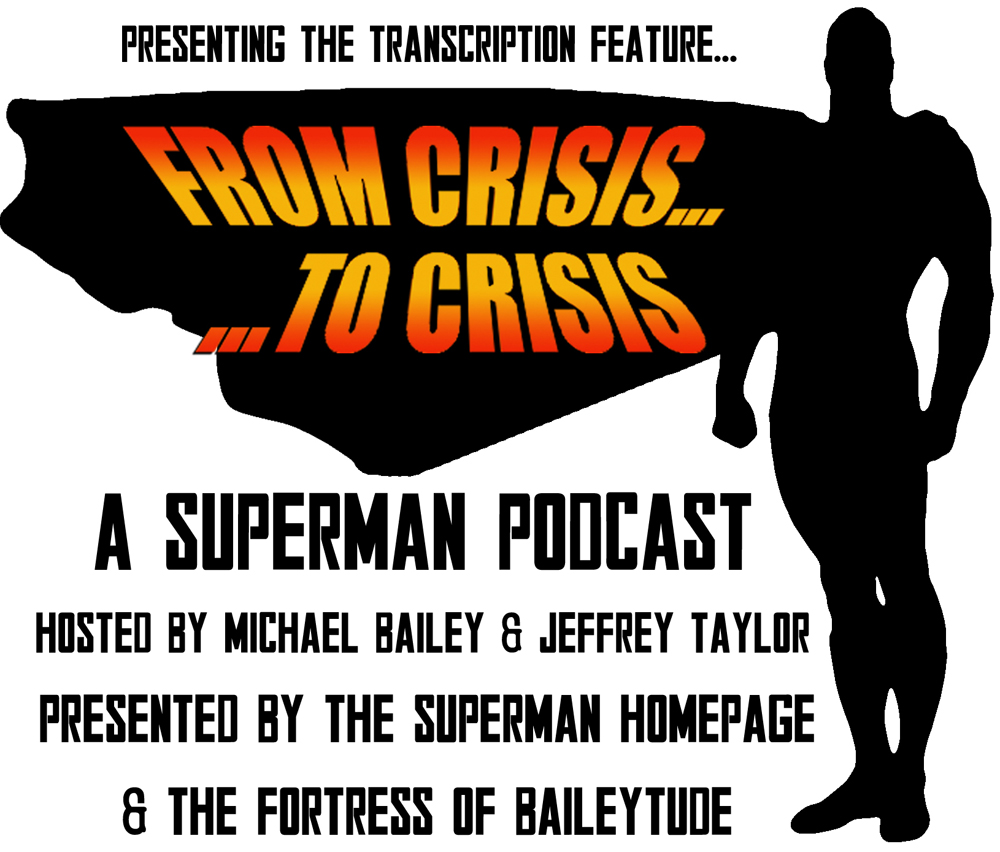 Episode 161: The Reign of Tomorrow Begins!
Welcome to the one hundred and sixty-first episode of From Crisis to Crisis: A Superman Podcast! This podcast has a simple premise; examine just about every Superman comic published between Man of Steel #1 in 1986 to Adventures of Superman #649 in 2006 in an informative and hopefully entertaining format.
Part index. Part commentary. Part history lesson. All podcast.
In late 1993 DC launched two new ongoing series and one mini-series based on the heroes that had appeared in the Superman books during Reign of the Supermen. Superboy and Steel proved popular enough to branch off into their own books and Supergirl proved popular enough to get her own mini-series. DC called this the Reign of Tomorrow and Mike and Jeff wanted to celebrate this event. They won't be giving Superboy and Steel the full treatment going forward unless there is something special about them but for this launch they thought it would be fun to do the full synopsis treatment to these number ones. So sit back, relax and listen to the boys talk about the birth of Team Superman.
You can subscribe to the show in two ways. First there is the RSS Feed and there is also the iTunes link.
If you want to comment on the show or contact the hosts you can always private message Mike and Jeff, at the Superman Homepage, leave comments here or at the Homepage or here or email them by clicking this link.  All questions, concerns, fears, trepidations and cheap shots are welcome.
Next time: Mike and Jeff begin their coverage of the cover date March 1994 books with Superman: The Man of Steel #31, Superman #87 and Supergirl #2!