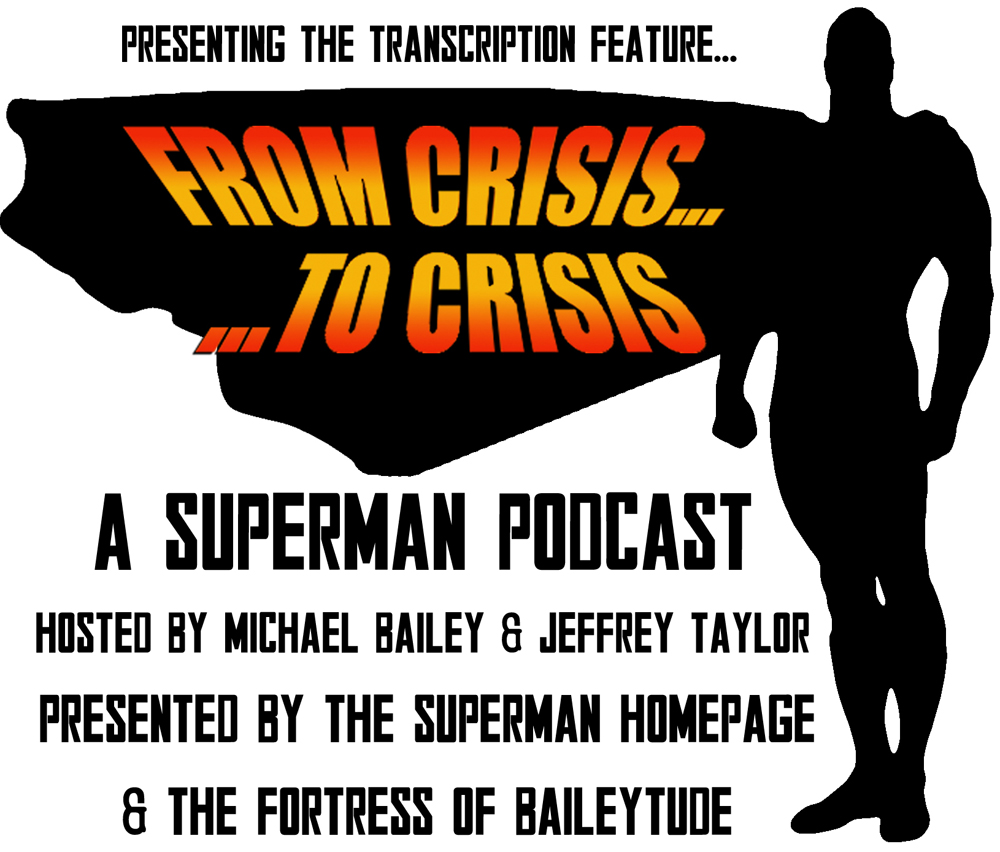 Episode 163: March 1994 Part 2
Welcome to the one hundred and sixty-third episode of From Crisis to Crisis: A Superman Podcast! This podcast has a simple premise; examine just about every Superman comic published between Man of Steel #1 in 1986 to Adventures of Superman #649 in 2006 in an informative and hopefully entertaining format.
Part index. Part commentary. Part history lesson. All podcast.
The coverage of the March 1994 cover dated books continues as does Bizarro's World! In a slightly shorter than normal episode Mike and Jeff cover Adventures of Superman #510 and Action Comics #697 and…well, that's pretty much it. They had originally planned on covering Superman: Under A Yellow Sun as well but when push came to shove and Mike actually started writing out the synopsis and notes it became apparent that if the boys covered everything they wanted to originally cover in this episode it would probably be well over two hours long. So to keep things simple they are talking about parts 2 and 3 of Bizarro's World and ending things there. Hear Mike sing (badly) the Bizarro version of Can You Read My Mind! Listen to a history of sexual harassment! Thrill to a reference to a certain film about Superman without ever actually saying the name of that film! Plus Mike and Jeff look at the ads in the two books they covered this time out.
During the episode Mike mentioned that a site gave this show a very nice shout out.  That site was Steve's Comics Blog and on the November 29, 2013 entry Steve discussed Superman: Exile and wrote some nice things about FCTC.  You can read that post by following this link.
You can subscribe to the show in two ways. First there is the RSS Feed and there is also the iTunes link.  Are you on Facebook?  Be sure to "like" the official FCTC page, which you can find by clicking on this link.
If you want to comment on the show or contact the hosts you can always private message Mike and Jeff, at the Superman Homepage, leave comments here or at the Homepage or here or email them by clicking this link.  All questions, concerns, fears, trepidations and cheap shots are welcome.
Next time: Superman: Under A Yellow Sun, plus a brief look at Steel #2 as well as what else was going on in the DCU and three episodes of Lois and Clark!