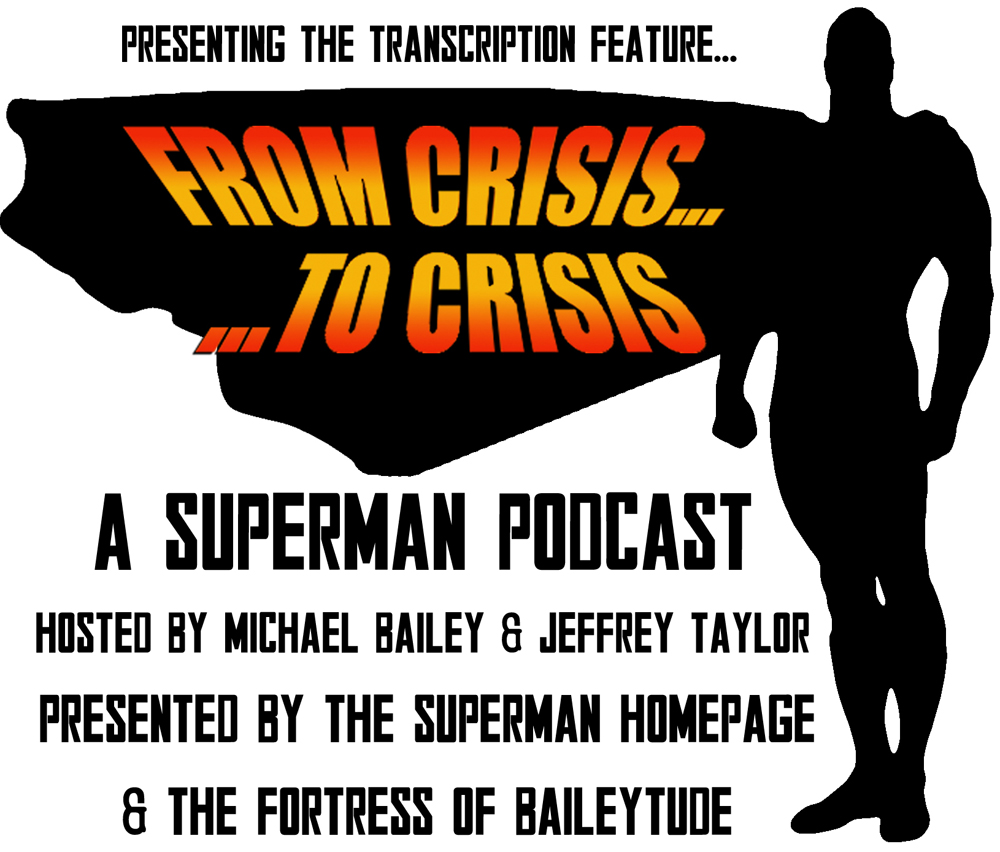 Episode 164: March 1994 Part 3
Welcome to the one hundred and sixty-fourth episode of From Crisis to Crisis: A Superman Podcast! This podcast has a simple premise; examine just about every Superman comic published between Man of Steel #1 in 1986 to Adventures of Superman #649 in 2006 in an informative and hopefully entertaining format.
Part index. Part commentary. Part history lesson. All podcast.
This time out Mike and Jeff finish up their look at the March 1994 book with a good, long look at Superman: Under A Yellow Sun. This prestige format book is set shortly before Lois and Clark were engaged but wasn't published until early 1994. It is two stories in one with Clark working hard on his novel while also trying to crack the story of how super weapons got in the hands of gang members in Metropolis. Warning; there is some serious gushing about this story and the artwork. Like a LOT of gushing. After that they talk about Steel #2, what else was going on in the DCU that month and three episodes of Lois and Clark!
You can subscribe to the show in two ways. First there is the RSS Feed and there is also the iTunes link.  Are you on Facebook?  Be sure to "like" the official FCTC page, which you can find by clicking on this link.
If you want to comment on the show or contact the hosts you can always private message Mike and Jeff, at the Superman Homepage, leave comments here or at the Homepage or here or email them by clicking this link.  All questions, concerns, fears, trepidations and cheap shots are welcome.
Next time: The boys begin their coverage of the April 1994 Super books with Superman: The Man of Steel #32, Superman #88 and Supergirl #3!