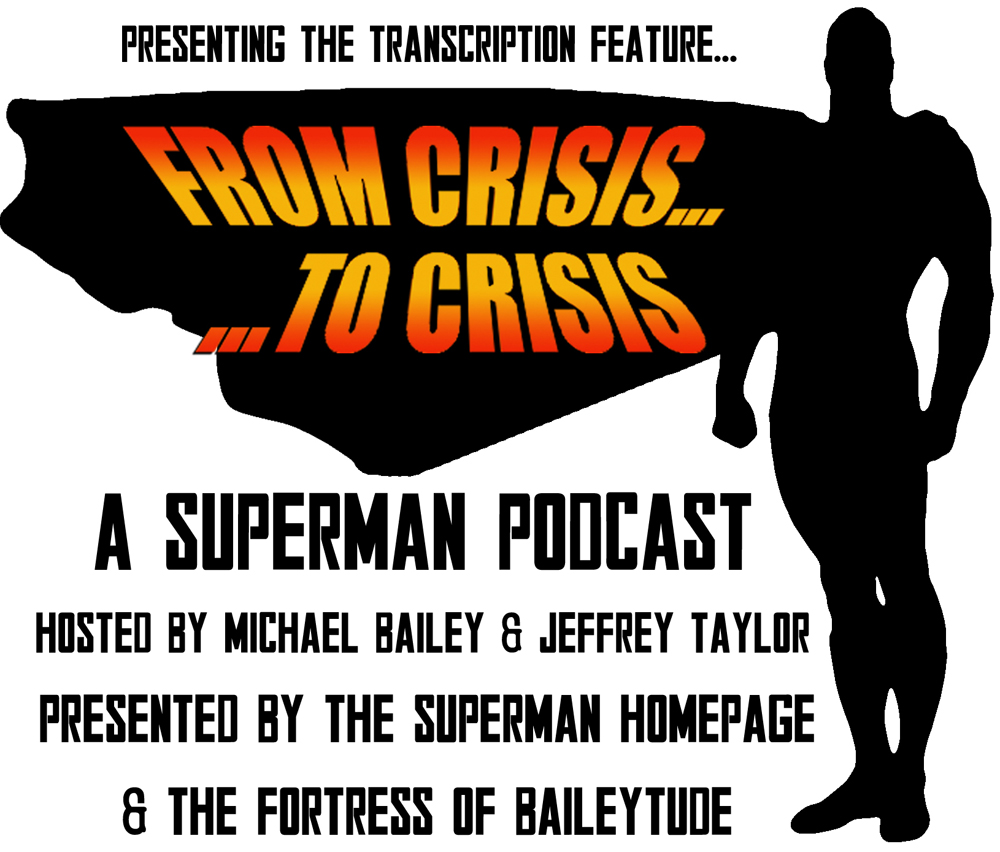 Episode 165: April 1994 Part 1
Welcome to the one hundred and sixty-fifth episode of From Crisis to Crisis: A Superman Podcast! This podcast has a simple premise; examine just about every Superman comic published between Man of Steel #1 in 1986 to Adventures of Superman #649 in 2006 in an informative and hopefully entertaining format.
Part index. Part commentary. Part history lesson. All podcast.
This time out Mike and Jeff begin their coverage of the Superman books with an April 1994 cover date. Bizarro's World continues in Superman: The Man of Steel #32 with Bizarro and Superman alternately fighting over the skies of Metropolis and saving those the fight endangered. In Superman #88 Bizarro's World concludes with the creature's final fate and a major revelation concerning Lex Luthor…at least as far as Lois is concerned. Finally Supergirl #3 everyone's favorite protomatter composed heroine finally learns what Lex has been doing and by the end she is none too happy about it. The boys wrap things up by taking a quick look at Superboy #3 before hopping into a cab and heading down to a segment they call Meanwhile, At The Daily Planet!
You can subscribe to the show in two ways. First there is the RSS Feed and there is also the iTunes link.  Are you on Facebook?  Be sure to "like" the official FCTC page, which you can find by clicking on this link.
If you want to comment on the show or contact the hosts you can always private message Mike and Jeff, at the Superman Homepage, leave comments here or at the Homepage or here or email them by clicking this link.  All questions, concerns, fears, trepidations and cheap shots are welcome.
Next time: April 1994 concludes with Adventures of Superman #511 and Action Comics #698!