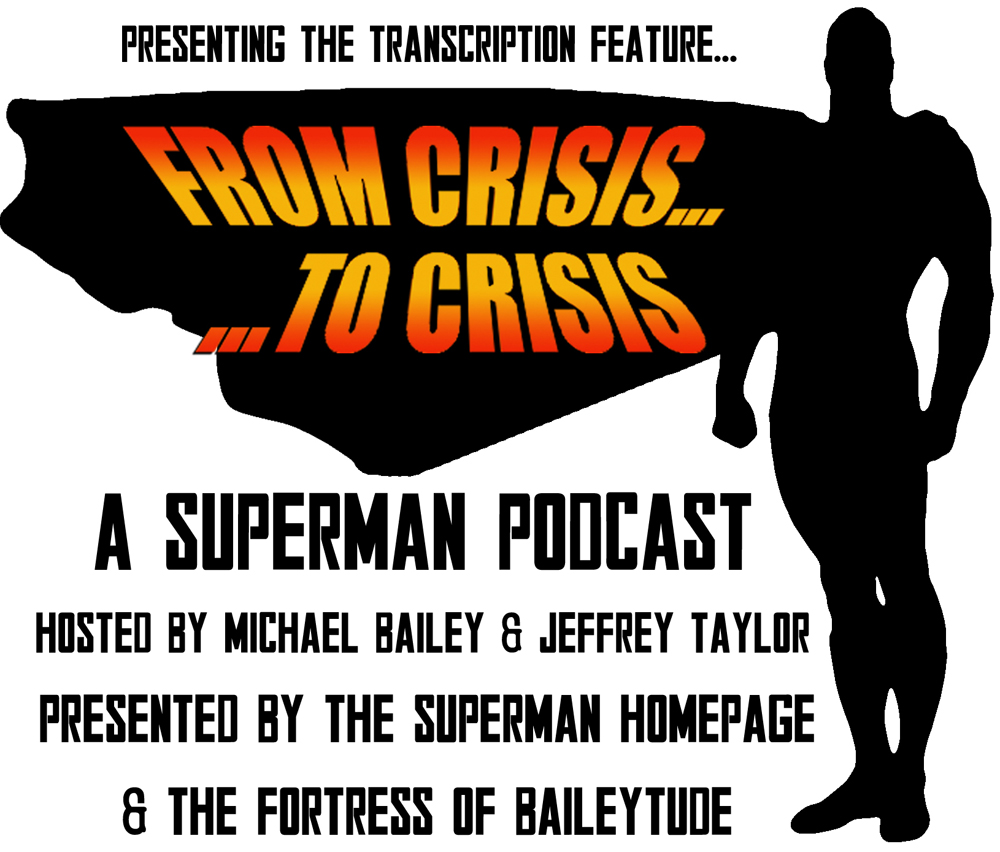 Episode 166: April 1994 Part 2
Welcome to the one hundred and sixty-sixth episode of From Crisis to Crisis: A Superman Podcast! This podcast has a simple premise; examine just about every Superman comic published between Man of Steel #1 in 1986 to Adventures of Superman #649 in 2006 in an informative and hopefully entertaining format.
Part index. Part commentary. Part history lesson. All podcast.
This time out Mike and Jeff finish their coverage of the Superman books with an April 1994 cover date. Bizarro's World may be over but the trouble for Superman, Metropolis, Cadmus and LexCorp is just beginning. Adventures of Superman #511 has Superman and Guardian defending Cadmus as Lois digs deeper into Lex's illness. This normally wouldn't be a problem but Superman's power problems aren't going away. In Action Comics #698 Superman's powers start going haywire…especially his heat vision…which is bad. Like, for everyone. Because fire burns. And burning human flesh is bad. After that the boys talk about Steel #3, the other DC books that were published at the time and three…count them…THREE episodes of Lois and Clark: The New Adventures of Superman.
It occurred to Mike as he was preparing the notes for this episode that he hasn't been good about posting the covers to the Superman Family comics he and Jeff talk about.  So here's the cover to Steel #3.
You can subscribe to the show in two ways. First there is the RSS Feed and there is also the iTunes link.  Are you on Facebook?  Be sure to "like" the official FCTC page, which you can find by clicking on this link.
If you want to comment on the show or contact the hosts you can always private message Mike and Jeff, at the Superman Homepage, leave comments here or at the Homepage or here or email them by clicking this link.  All questions, concerns, fears, trepidations and cheap shots are welcome.
Next time: May 1994 begins with Superman: The Man of Steel #33, Superman #89, Superboy #4 and Steel #4.