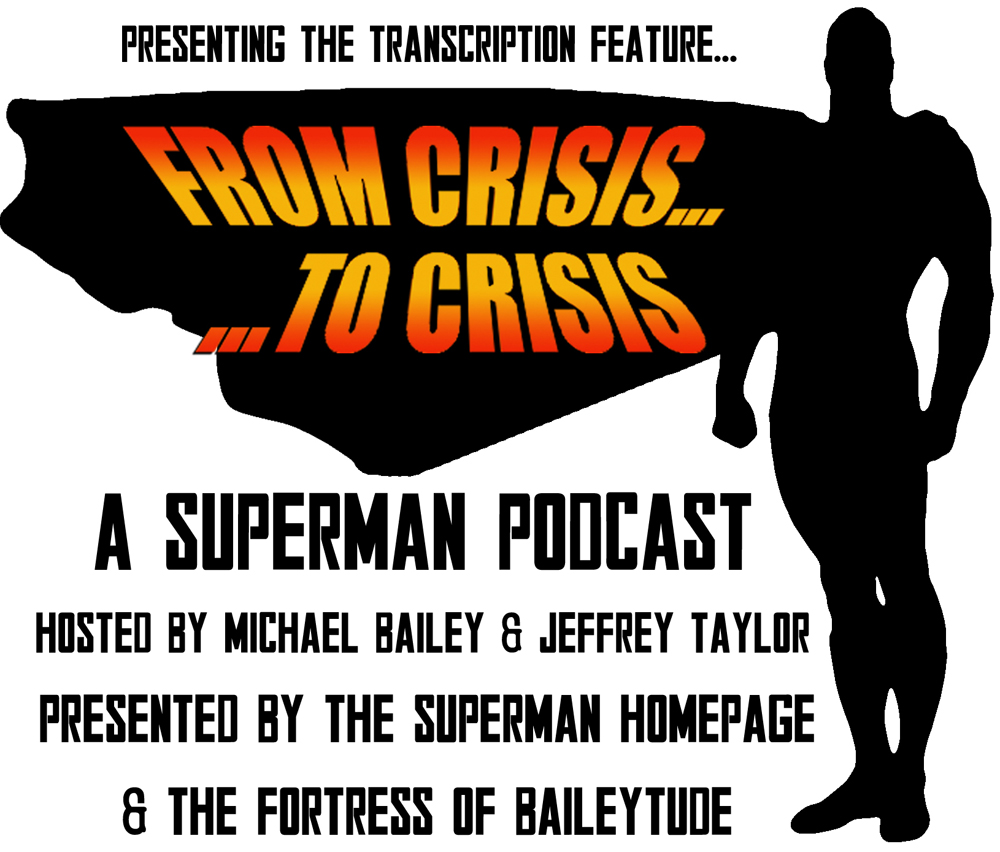 Episode 173: Superman/Doomsday Hunter/Prey
Welcome to the one hundred and seventy-third episode of From Crisis to Crisis: A Superman Podcast!  This podcast has a simple premise; examine just about every Superman comic published between Man of Steel #1 in 1986 to Adventures of Superman #649 in 2006 in an informative and hopefully entertaining format.
Part index.  Part commentary.  Part history lesson.  All podcast.
In this special and yet at the same time normal sized episode of the show Mike and Jeff talk about the rematch everyone was talking about in 1994…Superman/Doomsday Hunter/PRey!  The boys talk about all three issues of the prestige format series that saw not only the return of Doomsday but of a certain cyborg as well.  As the story opens Clark is having a rough time sleeping as a recurring nightmares of facing Doomsday and decides that he needs to find the creature that killed him.  Meanwhile Doomsday does indeed return and ends up on Apokolips where he faces off against Darkseid.  If that weren't bad enough Hank Henshaw also returns and it is up to the Man of Steel to not only save Apokolips but stop both the Cyborg and Doomsday.
We also learn Doomsday's origin.  That's kind of important.
During the course of the episode we mention the comic book that came with the Superman/Doomsday action figure two pack that Kenner released in 1995.  For your enjoyment here is that comic.
This story also made the cover to Previews, which was quite the awesome.
Special thanks to Scott Gardner for the scan of the Previews cover.
Finally, here is a YouTube video of the commercial we played during the episode.
You can subscribe to the show in two ways. First there is the RSS Feed and there is also the iTunes link. Are you on Facebook? Be sure to "like" the official FCTC page, which you can find by clicking on this link.
If you want to comment on the show or contact the hosts you can always private message Mike and Jeff, at the Superman Homepage, leave comments here or at the Homepage or here or email them by clicking this link. All questions, concerns, fears, trepidations and cheap shots are welcome.
Next time: Well…the boys were going to jump into Worlds Collide and they even said as much at the end of this episode but they decided to go through all of the e-mail they've received over the past year instead.  So, next time FEEDBACK and then after that part one of Worlds Collide!