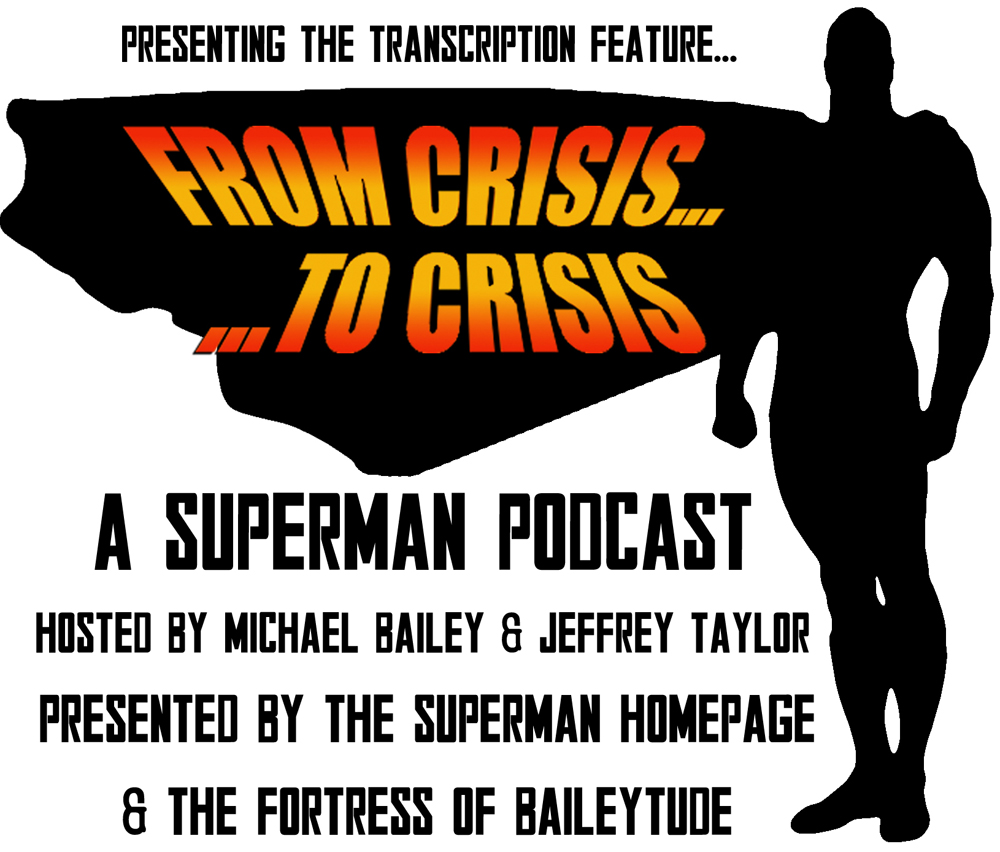 Episode 174: E-Mail October 2014 Edition
Welcome to the one hundred and seventy-fourth episode of From Crisis to Crisis: A Superman Podcast!  This podcast has a simple premise; examine just about every Superman comic published between Man of Steel #1 in 1986 to Adventures of Superman #649 in 2006 in an informative and hopefully entertaining format.
Part index.  Part commentary.  Part history lesson.  All podcast.
At the end of the previous episode Mike and Jeff talked about how they were going to start their coverage of Worlds Collide in this episode.  Well, life being what it is (a fickle beast with a dark sense of humor and terrible timing) the boys couldn't quite get to that.  They wanted to maintain a regular release schedule of episodes so they decided to look at the e-mail they had received over the past year and read it on the air.  They don't do this near enough and they feel bad about it but the episodes are packed as it is so the time isn't always there for e-mail.  So sit back and enjoy this rather laid back episode where Mike and Jeff get to talk about all kinds of Superman stuff, all at the direction of you the listener.
You can subscribe to the show in two ways. First there is the RSS Feed and there is also the iTunes link. Are you on Facebook? Be sure to "like" the official FCTC page, which you can find by clicking on this link.
If you want to comment on the show or contact the hosts you can always private message Mike and Jeff, at the Superman Homepage, leave comments here or at the Homepage or here or email them by clicking this link. All questions, concerns, fears, trepidations and cheap shots are welcome.
Next time: Worlds Collide Part 1.  Promise