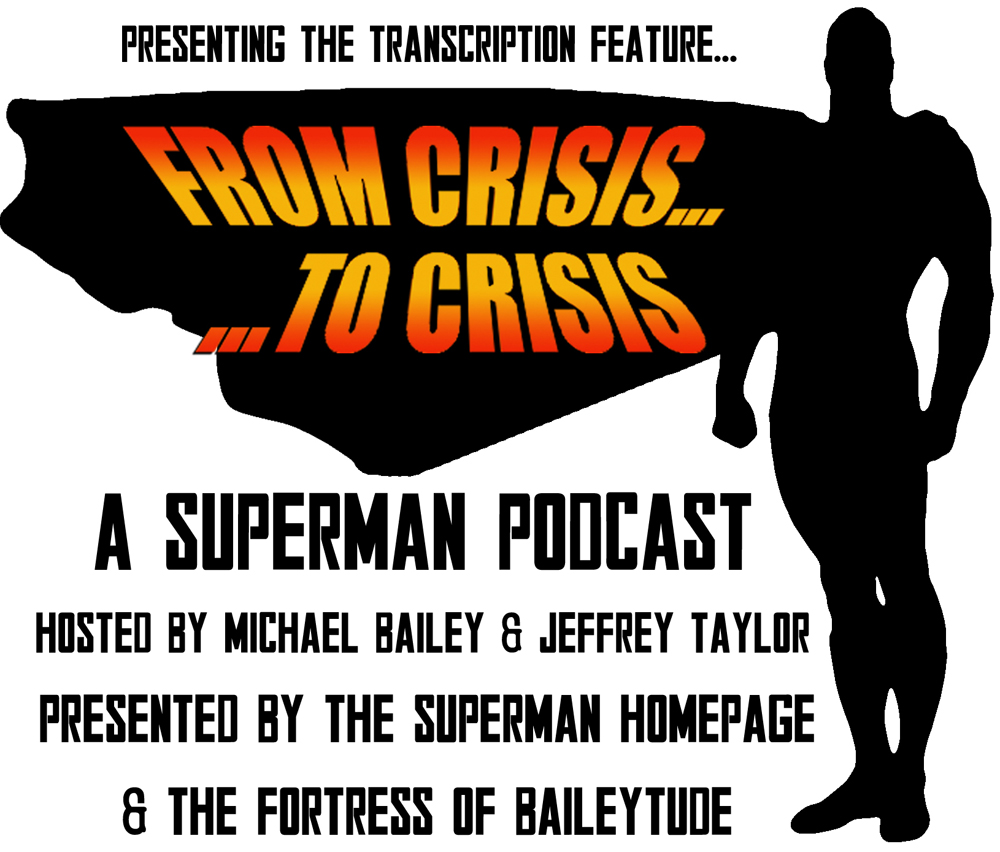 Episode 177: Lois and Clark Season One Finale…Plus An Interview!
Welcome to the one hundred and seventy-seventh episode of From Crisis to Crisis: A Superman Podcast! This podcast has a simple premise; examine just about every Superman comic published between Man of Steel #1 in 1986 to Adventures of Superman #649 in 2006 in an informative and hopefully entertaining format.
Part index. Part commentary. Part history lesson. All podcast.
This time out Mike and Jeff put down the comics and pick up the DVD box set. After several episodes of not talking about the show the boys sit down (so to speak) to discuss the final two episodes of the first season of Lois and Clark: The New Adventures of Superman. In Barbarians at the Planet the Daily Planet is bought by Lex Luthor and changes come fast and furious with explosive results. Then in The House of Luthor Lois is engaged to Lex, Lex has Kryptonite and Superman is caught in the middle.
Then after all that noise Mike and Jeff welcome a cast member from the first season to the show. Chris Demetrel (who played Jack, the homeless runaway turned copy boy) was nice enough to join the boys to talk about his time with the show. How did Chris begin acting? How did he get the part of Jack? How did he get along with Dean Cain and Teri Hatcher? Did Jack really figure out that Clark was Superman? All of these questions are answered as well as some fun anecdotes and the reason Chris isn't active as an actor anymore.
Mike and Jeff would like to thank Chris for sharing so much with them and the listeners. He was a very nice guy and fun to talk to.
You can subscribe to the show in two ways. First there is the RSS Feed and there is also the iTunes link. Are you on Facebook? Be sure to "like" the official FCTC page, which you can find by clicking on this link.
If you want to comment on the show or contact the hosts you can always private message Mike and Jeff, at the Superman Homepage, leave comments here or at the Homepage or here or email them by clicking this link. All questions, concerns, fears, trepidations and cheap shots are welcome.
Next time: WORLDS COLLIDE…THE CONCLUSION!