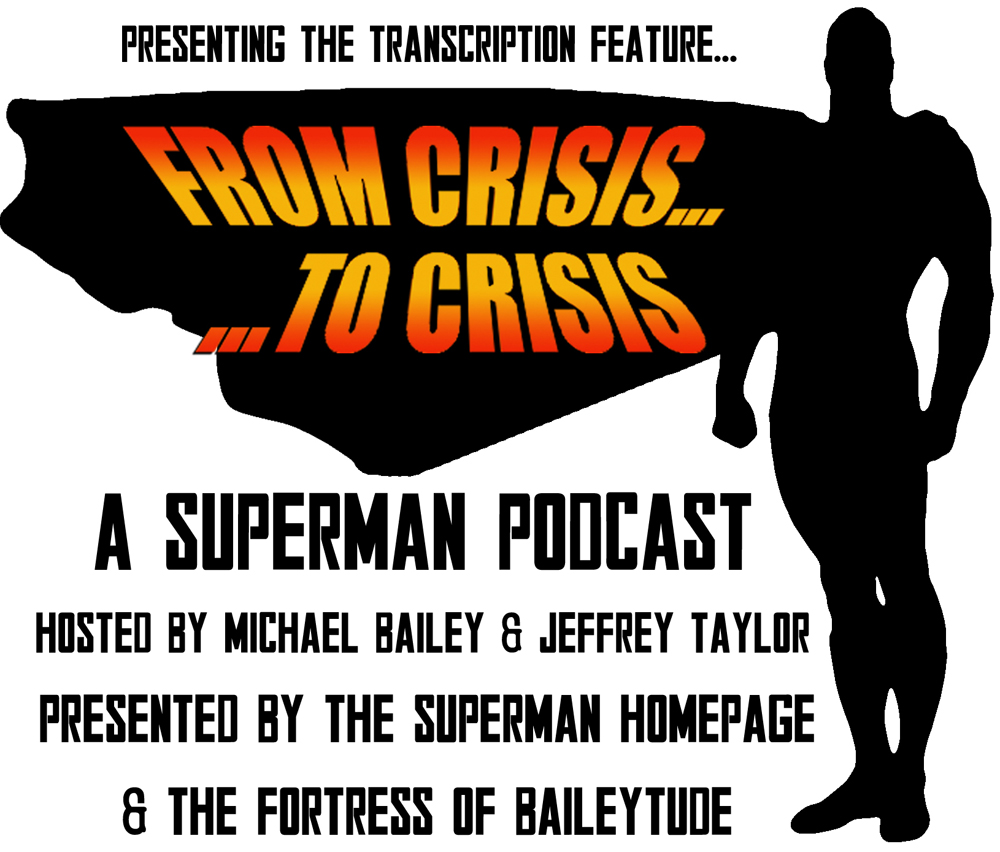 Episode 187: Zero Month Part 1
Welcome to the one hundred and eighty-seventh episode of From Crisis to Crisis: A Superman Podcast!  This podcast has a simple premise; examine just about every Superman comic published between Man of Steel #1 in 1986 to Adventures of Superman #649 in 2006 in an informative and hopefully entertaining format.
Part index.  Part commentary.  Part history lesson.  All podcast.
Zero Hour is over.  Done and dusted.  The timeline has been reset and the DCU has a fresh coat of paint on it.
What does this mean for Superman?
So glad you asked!
This time out Mike and Jeff kick off their two part look at the Zero Month issues of Superman.  All of these books came out with the cover date of October 1994 and all of them were numbered zero, which made remembering the issue numbers really easy.  In Superman: The Man of Steel #0 the villain known as Conduit has a serious mad-on for Clark Kent.  Who is this Conduit guy and what does he have to do with Clark's old classmate Kenny Braverman?  That question is answered in Superman #0 where we learn what motivated Kenny to hate Clark Kent with the fire of a thousand burning suns.  After that we take a look at Superboy #0 where the Kid and Tana Moon take a little vacation and pal around with Professor Emil Hamilton and the Kid proves that he shouldn't be allowed to have x-ray specs.  Then the boys hop into a cab, pay their $7.50 and discuss what was going on in the real world when these comics were on the stands.  Finally, as promised two episodes ago, Mike and Jeff dip into the mailbag and read a bunch of your e-mails!
During the course of the intro to this episode we mention a video that DC sent to comic shops to promote Zero Hour and Zero Month.  As promised here it that video for your viewing pleasure.
You can subscribe to the show in two ways. First there is the RSS Feed and there is also the iTunes link. Are you on Facebook? Be sure to "like" the official FCTC page, which you can find by clicking on this link.
If you want to comment on the show or contact the hosts you can always private message Mike and Jeff, at the Superman Homepage, leave comments here or at the Homepage or here or email them by clicking this link. All questions, concerns, fears, trepidations and cheap shots are welcome.
Next Time: Adventures of Superman #0, Action Comics #0, Steel #0 and Outsiders #0!