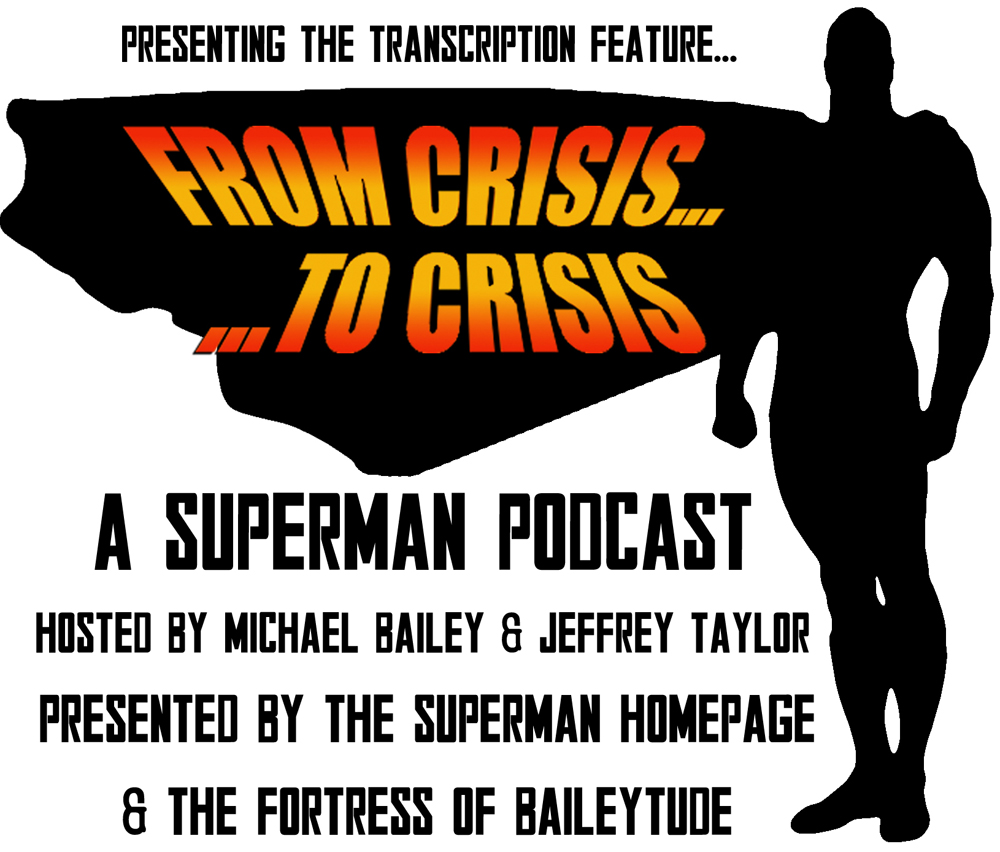 Episode 188: Zero Month Part 2
Welcome to the one hundred and eighty-eighth episode of From Crisis to Crisis: A Superman Podcast!  This podcast has a simple premise; examine just about every Superman comic published between Man of Steel #1 in 1986 to Adventures of Superman #649 in 2006 in an informative and hopefully entertaining format.
Part index.  Part commentary.  Part history lesson.  All podcast.
ZERO MONTH CONCLUDES!
This time out Mike and Jeff finish up the Zero Month issues of the Superman books which took place during cover date October 1994.  In Adventures of Superman #0 the battle with Conduit continues and we learn more about both Kenny Braverman and Clark Kent's past.  The final (for now) showdown takes place in Action Comics #0 where Clark has to make the decision; save his friends or reveal his identity!  Actually the choice is really easy but we wanted that to sound dramatic.  The cliffhanger ending in this issue is the body that is discovered in Superman's former tomb.  That thing is supposed to be empty, right?  And Superman is supposed to be back?  Then why is his body still in the coffin?  Steel and Outisders #0 are up next followed by Elsewhere in the DC Universe (lots of zero issues there as you can imagine) and then the rest of your e-mails!
At the beginning of this episode Jeff and I talked about the fact that listener Marc Lax reached out to former Superman editor Mike Carlin and manged to get us a Baldy.  This was a huge deal for us as we had always wanted one but never wanted to directly ask.  Here is what the front of the Baldy looked like.  I didn't scan the back because it has my address on it but the front should be enough.
You can subscribe to the show in two ways. First there is the RSS Feed and there is also the iTunes link. Are you on Facebook? Be sure to "like" the official FCTC page, which you can find by clicking on this link.
If you want to comment on the show or contact the hosts you can always private message Mike and Jeff, at the Superman Homepage, leave comments here or at the Homepage or here or email them by clicking this link. All questions, concerns, fears, trepidations and cheap shots are welcome.
Next Time: Dead Again kicks off with Superman: The Man of Steel #38 and Superman #94.  We will also be looking at Superboy #9 and Guardians of Metropolis #1!