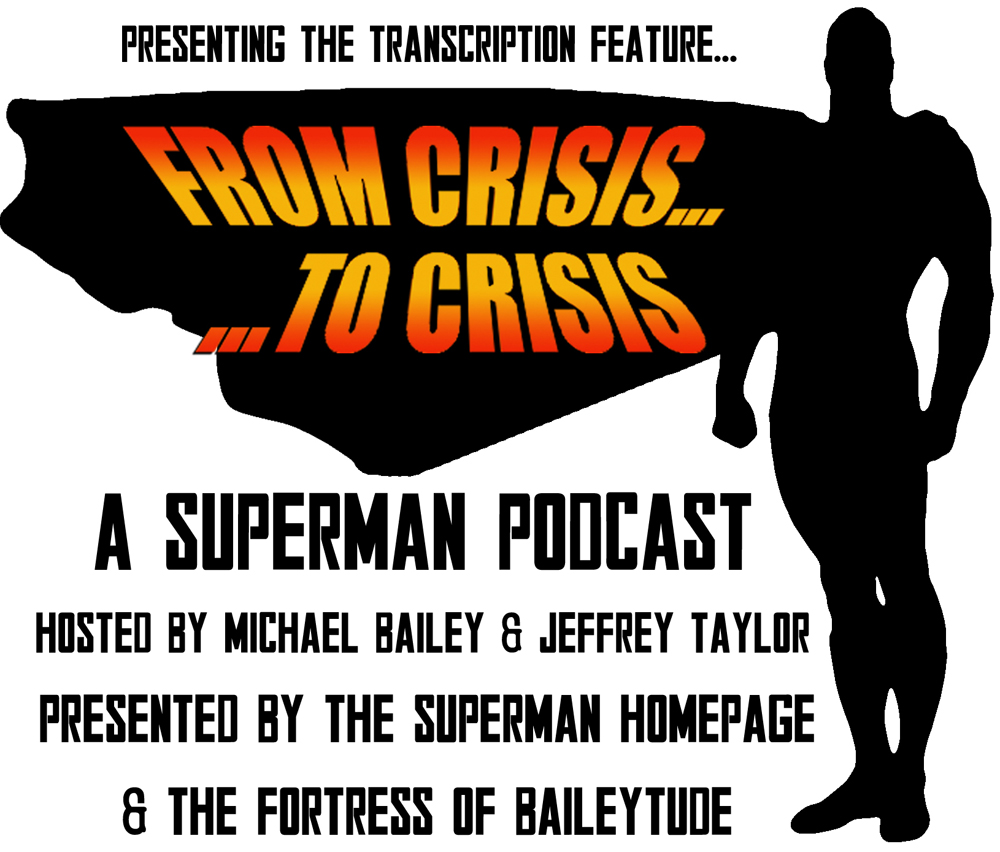 Episode 192: Dead Again Part 4
Welcome to the one hundred and ninety-second episode of From Crisis to Crisis: A Superman Podcast!  This podcast has a simple premise; examine just about every Superman comic published between Man of Steel #1 in 1986 to Adventures of Superman #649 in 2006 in an informative and hopefully entertaining format.
Part index.  Part commentary.  Part history lesson.  All podcast.
Dead Again continues!
Mike and Jeff close out cover date December 1994 with parts seven and eight of Dead Again.  First up is Adventures of Superman #518 where Superman travels to Apokolips and there is a lot of fighting.  Then in Action Comics #705 a Man of Steel that is at the end of his rope believes he has found the man or rather imp from the fifth dimension responsible for the supposedly real but probably fake dead body that has been causing Superman so much grief.  Following this the boys look at both Steel #10 and Metropolis: SCU #2, which they have some serious mixed feelings on.  After discussing what else was going on in the DCU that month Mike and Jeff dive into two more episodes of the second season of Lois and Clark: The New Adventures of Superman; Church of Metropolis, which introduces Intergang to the series and Operation: Blackout, which has a friend of Lois pop back up with hilarity supposedly ensuing.
Just in case you were curious what the covers to Steel and Metropolis: SCU looked liked here they are.
You can subscribe to the show in two ways. First there is the RSS Feed and there is also the iTunes link. Are you on Facebook? Be sure to "like" the official FCTC page, which you can find by clicking on this link.
If you want to comment on the show or contact the hosts you can always private message Mike and Jeff, at the Superman Homepage, leave comments here or at the Homepage or here or email them by clicking this link. All questions, concerns, fears, trepidations and cheap shots are welcome.
Next Time: Dead Again concludes in Superman: The Man of Steel #40 and Superman #96.  The boys will also briefly discuss Superboy #11 and Guardians of Metropolis #3.