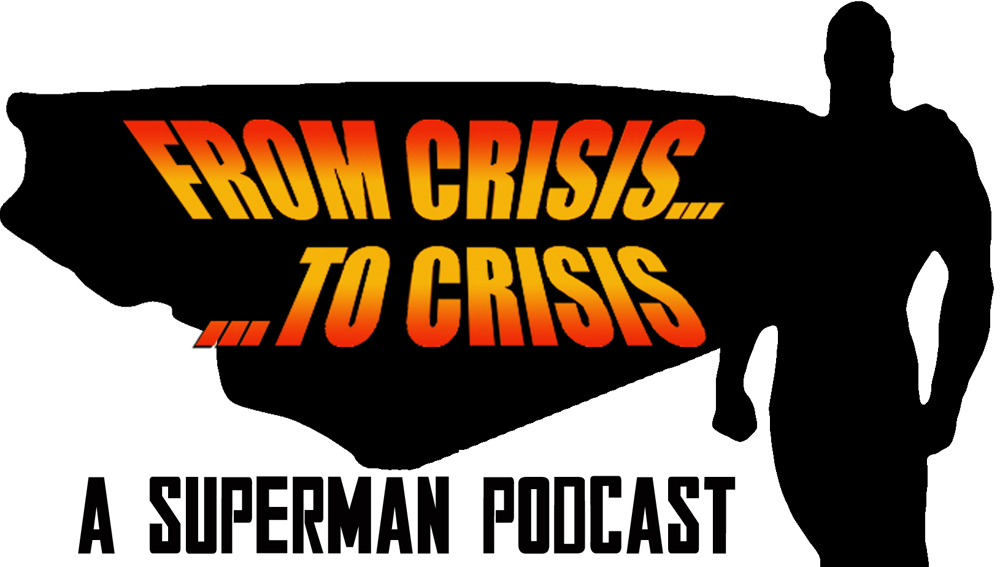 Episode 194: Dead Again Part 6
Welcome to the one hundred and ninety-fourth episode of From Crisis to Crisis: A Superman Podcast!  This podcast has a simple premise; examine just about every Superman comic published between Man of Steel #1 in 1986 to Adventures of Superman #649 in 2006 in an informative and hopefully entertaining format.
Part index.  Part commentary.  Part history lesson.  All podcast.
Dead Again concludes!
Finally!
Mike and Jeff are happy to say that Dead Again, which started out just fine and dandy, dandy and fine, is over with the back half of the January 1995 cover dated Superman books.  After a preamble that started out as brief and ended up being something else entirely where Mike proved that math is definitely not his strong point, the boys take a look at part 11 of Dead Again in Adventures of Superman #519.  After talking about that issue and the Dead Again story as a whole the boys discuss the back door pilot for a Supergirl series that is Action Comics #706.  Included at no extra charge is commentary on how Jerry Siegel and Joe Shuster were treated by DC Comics.  Then the boys covers Showcase '95 #1, Steel #11, an issue of Guy Gardner: Warrior, Metropolis: SCU #3, Outsiders #14 (which Mike didn't read because of a mix up but that's okay because the Eradicator wasn't even in it) as well as what else was going on in the DC Universe.
During the episode Mike recommends you check out episodes 58-60 of Just One of the Guys, hosted by Shawn Engle.  Shawn has recently finished his mandate of covering the 1990 Green Lantern series (plus Guy Gardner: Warrior) and it was  a hell of a show.  In one of the episodes listed above he covered the Guy Gardner issue we talked about.
Oh, and if you want to listen to the episode of Pop Culture Affidavit that Tom Panarese devoted to Saved By The Bell click on this link.
Finally, if you want to see the covers to Steel #11, Metropolis: SCU #3 and  Showcase '95 #1 here they are.
You can subscribe to the show in two ways. First there is the RSS Feed and there is also the iTunes link. Are you on Facebook? Be sure to "like" the official FCTC page, which you can find by clicking on this link.
If you want to comment on the show or contact the hosts you can always private message Mike and Jeff, at the Superman Homepage, leave comments here or at the Homepage or here or email them by clicking this link. All questions, concerns, fears, trepidations and cheap shots are welcome.
Next time: Ignore what you hear in the episode.  Mike and Jeff do not cover three episodes of Lois and Clark: The New Adventures of Superman.  What they will cover is Superman: The Man of Steel #41, Superman #97, Superboy #12 and Guardians of Metropolis #4.