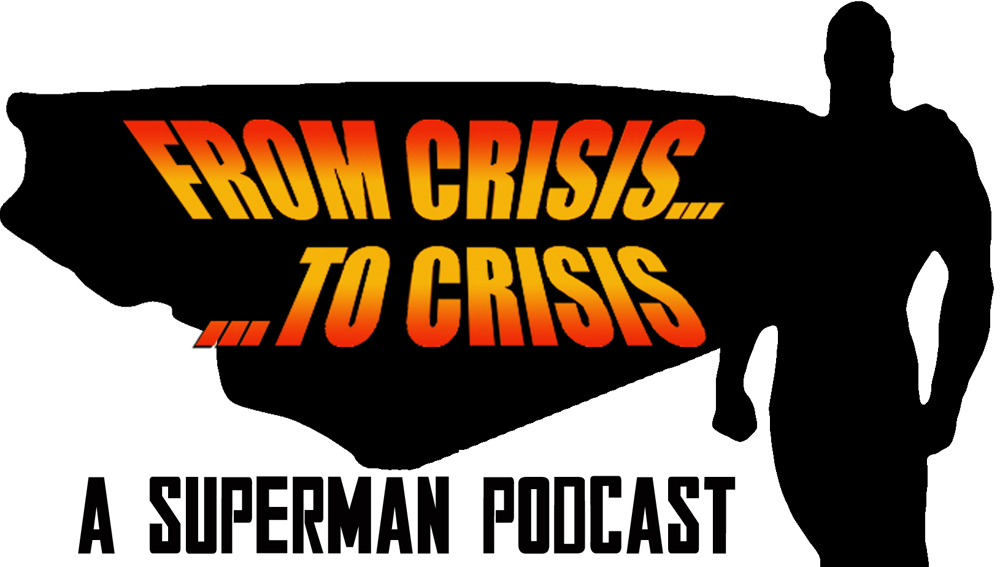 Episode 196: February 1995 Part 2
Welcome to the one hundred and ninety-sixth episode of From Crisis to Crisis: A Superman Podcast!  This podcast has a simple premise; examine just about every Superman comic published between Man of Steel #1 in 1986 to Adventures of Superman #649 in 2006 in an informative and hopefully entertaining format.
Part index.  Part commentary.  Part history lesson.  All podcast.
Happy Holidays, Merry Christmas, Happy Yule or Happy Whatever It Is You Celebrate, Everyone!
You read that correctly.  For the first time in the show's history Mike and Jeff are doing not one but two Christmas themed episodes.  The explanation for such is at the beginning of the show but no matter the reason there is some serious Yuletide action going on in the back half of the February 1995 cover dated Superman books.  First up is Adventures of Superman #520, which not only welcomes new penciller Stuart Immonen but also features Superman dealing with the Night of 100 Thieves while also searching for Lois' Christmas present.  The holiday fun continues in Action Comics #707, where Superman has a little bit of a throw down with Shadow Dragon during a screening of It's A Wonderful Life.  Finally the boys discuss Steel #12, Metropolis: SCU #4, Outsiders #15, Showcase '95 #2 and what else was going on in the DCU.
During the episode Mike mentioned that Adventures of Superman #520 was also covered by Trentus Magnus on his podcast Trentus Magnus Punches Reality.  To find that episode click on this link and scroll down to episode 95.
As usual if you are curious about the covers of the other books we covered in this episode you can check them out below.
You can subscribe to the show in two ways. First there is the RSS Feed and there is also the iTunes link. Are you on Facebook? Be sure to "like" the official FCTC page, which you can find by clicking on this link.
If you want to comment on the show or contact the hosts you can always private message Mike and Jeff, at the Superman Homepage, leave comments here or at the Homepage or here or email them by clicking this link. All questions, concerns, fears, trepidations and cheap shots are welcome.
Next Time: The Christmas fun continues with three episodes of Lois and Clark: The New Adventures of Superman. Those episodes are That Old Gang of Mine, Bolt from the Blue and Seasons Greedings.