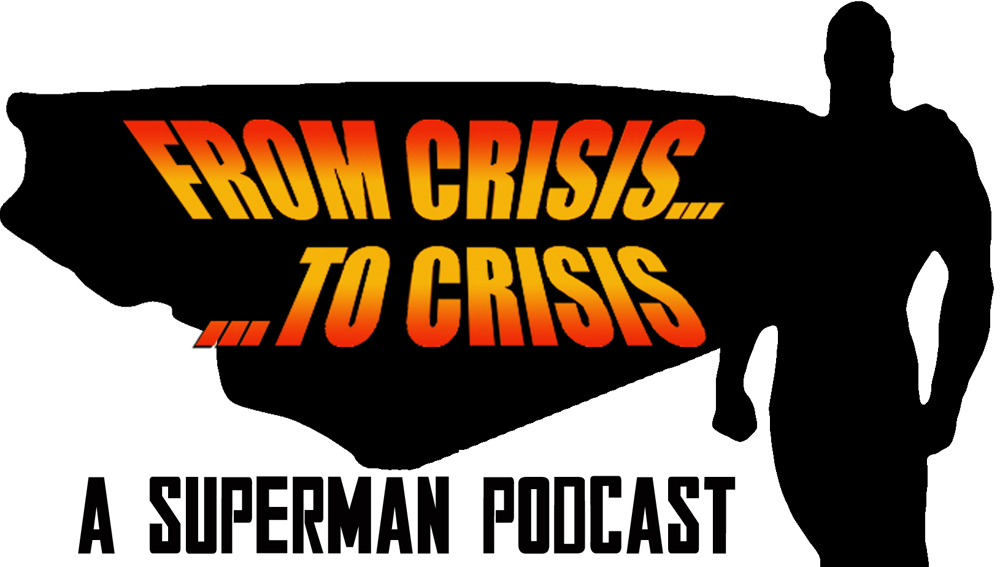 Episode 199: March 1995 Part 2
Welcome to the one hundred and ninety-ninth episode of From Crisis to Crisis: A Superman Podcast!  This podcast has a simple premise; examine just about every Superman comic published between Man of Steel #1 in 1986 to Adventures of Superman #649 in 2006 in an informative and hopefully entertaining format.
Part index.  Part commentary.  Part history lesson.  All podcast.
This time out Mike and Jeff not only cover the back half of the cover dated March 1995 Superman titles but they also welcome a guest.  Joining the boys is Russell Burlingame who is not only a fan of this era but is also a head writer over at ComicBook.com.  After getting Russell's history with Superman (or maybe his conversion story would be more appropriate) the boys and guest dive into Adventures of Superman #521, which features the return of the Thorn.  It also features her seeing if the 100 is back in business as well as the Riot Grrrls, because someone apparently liked them.  Then in Action Comics #708 Mister Miracle stops by and gives Superman a hand with the return of Death Trap.  This is followed by looking at the ancillary titles in the form of Steel #13, Showcase '95 #3 and Outsiders #16.  Finally the boys and guest take a trip down memory lane with Elsewhere in the DC Universe.
For those interested here are the covers to the ancillary books we discussed in this week's episode.
During the episode Mike gives another shout out to Trentus Magnus, host of Trentus Magnus Punches Reality.  Not only does Trentus talk about the Adventures of Superman issues in episode 95 of his show but he also talked about Dead Again in episode 123.  Be sure to head on over to Two True Freaks, click on the Trentus Magnus Punches Reality link and scroll down to check those out because it's a great show and Trentus is a lot of fun.
You can subscribe to the show in two ways. First there is the RSS Feed and there is also the iTunes link. Are you on Facebook? Be sure to "like" the official FCTC page, which you can find by clicking on this link.
If you want to comment on the show or contact the hosts you can always private message Mike and Jeff, at the Superman Homepage, leave comments here or at the Homepage or here or email them by clicking this link. All questions, concerns, fears, trepidations and cheap shots are welcome.
Next Time: It's the 200th episode.  We have an interview.  And emails.  It's a lot of fun.