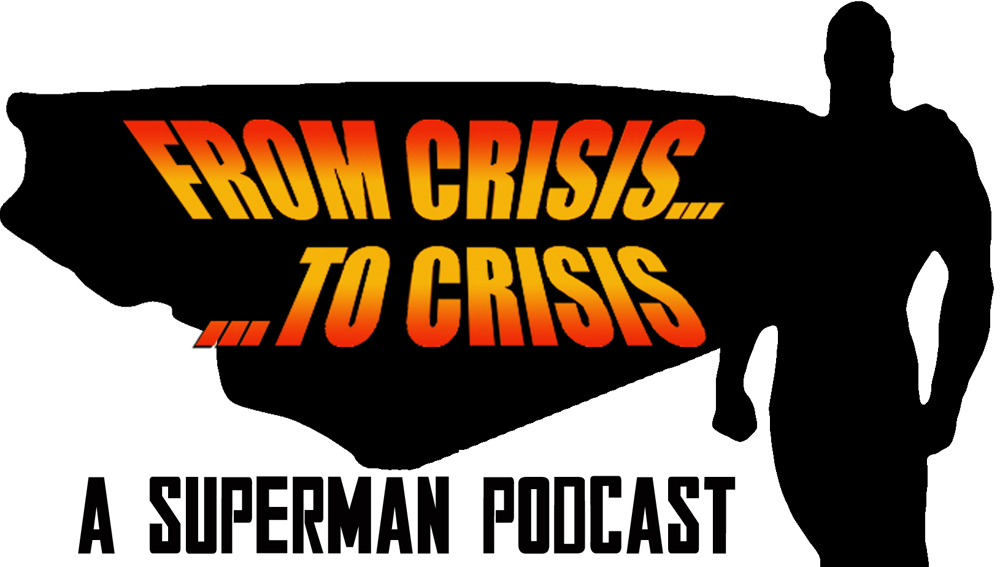 Episode 200: The Listener Appreciation Episode
Welcome to the two hundredth episode of From Crisis to Crisis: A Superman Podcast!  This podcast has a simple premise; examine just about every Superman comic published between Man of Steel #1 in 1986 to Adventures of Superman #649 in 2006 in an informative and hopefully entertaining format.
Part index.  Part commentary.  Part history lesson.  All podcast.
This is it, folks!
The 200th episode of From Crisis to Crisis.
We never thought we would go the distance.
This time out we dedicate this entire episode to you the listeners starting with an interview with the one…the only…Dan Jurgens!  This will be Dan's third time on the show and it is always amazing and awesome and other words that start with the letter "A" to have him come back.  As usual Dan is full of great stories about how the comics we've been covering came to be.  From the Toyman's dark turn to Doomsday's origin to Zero Hour Dan gives us a lot of fun anecdotes and explanations for why the stories went down the way they did.
After that we spend two hours diving into the email bag and read all of the cards and letters (so to speak) that y'all have sent over the past few months.  Topics include; why Jeff doesn't like Max Landis, thoughts on Man of Steel and what we think we'll see in Batman v Superman: Dawn of Justice, how many hours it will take you to listen to all 200 episodes of this show, the timeline of the Post Crisis era, the deep, dark secret of J David Weter, what changes we would have preferred after Zero Hour, what we were really doing during all of the weeks there were no new episodes, the difference between die-cut and embossed and what makes for an interesting team-up character for the Man of Steel.
This episode was sponsored by Jason Sandberg.  Make sure you follow this link to check out his childrens' book Candy and the Cankersaur, which looks like a lot of fun.
If the show Dorkness to Light (which Michael mentioned towards the end of the episode) sounds like a show you would like to listen be sure to follow this link.
And here's that link to Superman: The Man of Steel Vol. 9.  At the time of the recording of this episode there was no information about what was going to be included in the trade but since that time the full solicitation has been listed.  Be sure to look at the editorial reviews for a familiar name.
More than anything we would like to thank you for listening to the show.  Whether you've been there from the beginning or just joined us we appreciate that you choose to spend some of your precious time listening to us talk about the Post Crisis Superman.  It means a lot to us and from the bottom of our cold, dead hearts…thank you.
You can subscribe to the show in two ways. First there is the RSS Feed and there is also the iTunes link. Are you on Facebook? Be sure to "like" the official FCTC page, which you can find by clicking on this link.
If you want to comment on the show or contact the hosts you can always private message Mike and Jeff, at the Superman Homepage, leave comments here or at the Homepage or here or email them by clicking this link. All questions, concerns, fears, trepidations and cheap shots are welcome.
Next Time: It's time for another Lois and Clark: The New Adventures of Superman episode.  This time out we'll cover Metallo, The Chi of Steel and The Eyes Have It.