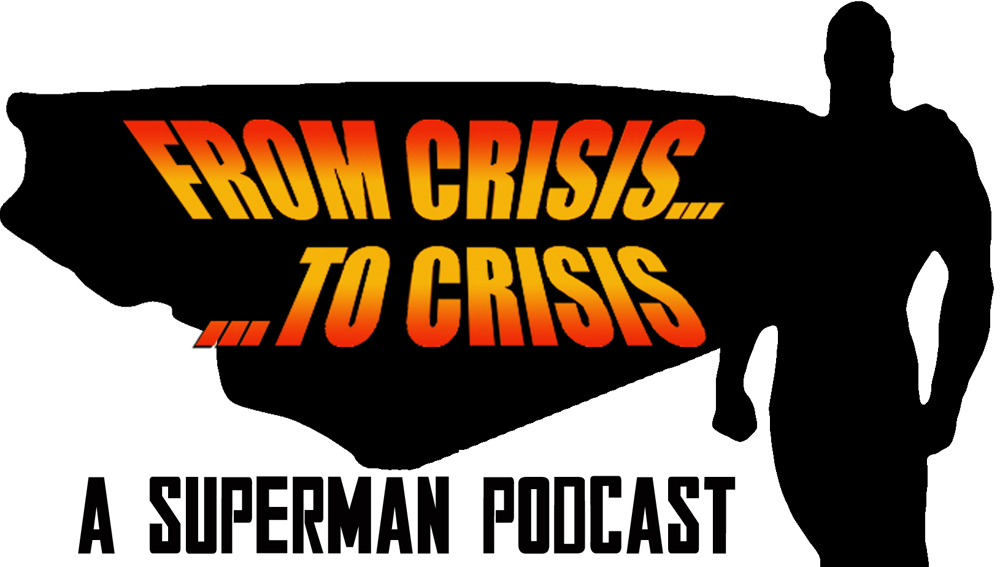 Welcome to the two hundredth and fifth episode of From Crisis to Crisis: A Superman Podcast!  This podcast has a simple premise; examine just about every Superman comic published between Man of Steel #1 in 1986 to Adventures of Superman #649 in 2006 in an informative and hopefully entertaining format.
Part index.  Part commentary.  Part history lesson.  All podcast.
The Death of Clark Kent begins!
Mike and Jeff reach another milestone for the show as they not only begin a major storyline for the character but celebrate an anniversary for one of the titles.  The Death of Clark Kent begins in Superman: The Man of Steel #44 where Conduit (a.k.a. Kenny Braverman) begins his all-out assault on Clark Kent.  No one is safe…not even Clark's publisher.  Also we get some conversation provoking scenes involving Keith and Perry White.  From there they move on to Superman #100, which is technically the one hundred and first issue of the book counting the zero issue but it's a big deal nonetheless.  Conduit's attacks on Superman get turned up to eleven and some of Clark's oldest friends and even his parents are put in danger.  After all of that they cover the Superman Family books from the first part of cover date May 1995.  These include Superboy #15 and New Titans #121.  Finally the boys discuss what was going on in the real world in a segment they call Meanwhile, At The Daily Planet!
If you want more information on the New Titans issue covered in this episode be sure to check out Tom Panarese's My Life as a Teen Titan feature over on his fantastic blog Pop Culture Affidavit.
The Cover Gallery For This Episode
The Image Gallery
Next Time: The Death of Clark Kent continues with Adventures of Superman #523.  Usually we also cover Action Comics on the episodes with Adventures but DC changed up the publishing schedule, which was weird but we're powering on through.  The Non-Death of Clark Kent books include Steel #15, Outsiders #18 and Showcase '95 #5.