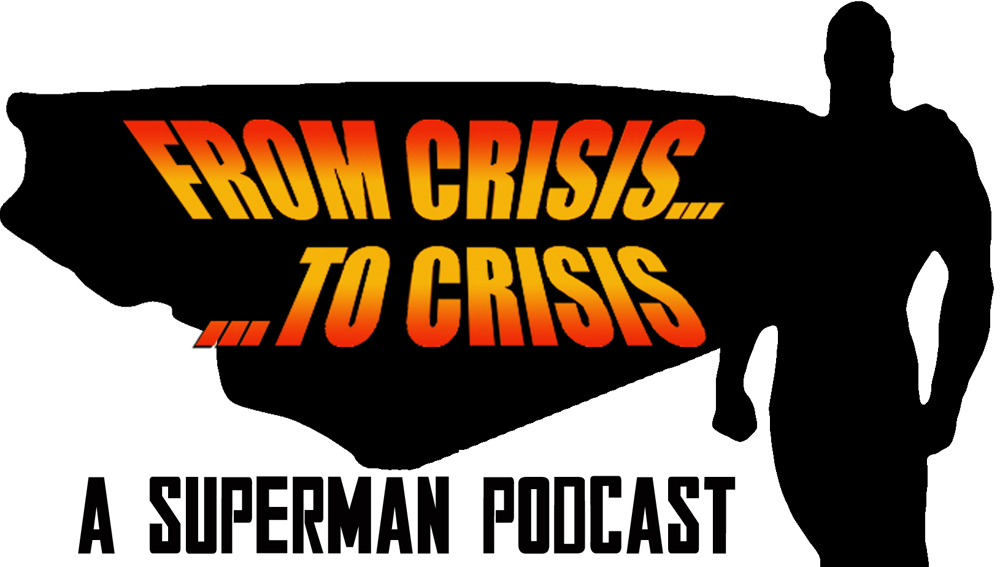 Welcome to the two hundredth and sixth episode of From Crisis to Crisis: A Superman Podcast!  This podcast has a simple premise; examine just about every Superman comic published between Man of Steel #1 in 1986 to Adventures of Superman #649 in 2006 in an informative and hopefully entertaining format.
Part index.  Part commentary.  Part history lesson.  All podcast.
The Death of Clark Kent continues!
Under normal circumstances Mike and Jeff cover two books from a given cover month per episode.  This time they are only covering one regular issue because in March of 1995 DC decided to pull the trigger on having the cover dates line up with the release dates.  See, for several months Action Comics was coming out during the first week of the month but still had the cover date of the previous month.  Normally Mike and Jeff cover Adventures of Superman and Action Comics together but there was no Action Comics with a May 1995 cover date so it will be covered next time.  This made for a shorter than usual episode as they only covered one main Superman book.  That book was Adventures of Superman #523 where we see Jonathan, Martha and Clark on the run from Conduit and Superman fighting some heavy hitters from his rogues gallery who are now working for Kenny Braverman.
Clark also wear a cowboy hat.
It's very nineties.
After that the boys look at Steel #15, Outsiders #18 and Showcase '95 #5 as well as trip-hammering through what else was going on in the DC Universe.
The Cover Gallery For This Episode
The Image Gallery
You can subscribe to the show in two ways. First there is the RSS Feed and there is also the iTunes link. Are you on Facebook? Be sure to "like" the official FCTC page, which you can find by clicking on this link.
You can email the show by clicking this link. All questions, concerns, fears, trepidations and cheap shots are welcome.  Also be sure to give us a review over on iTunes and feel free to comment on the show here at the site!
Next Time: The Death of Clark Kent continues with Action Comics #710 and Superman: The Man of Steel #45.  The boys will also be discussing Superboy #16 and New Titans #122