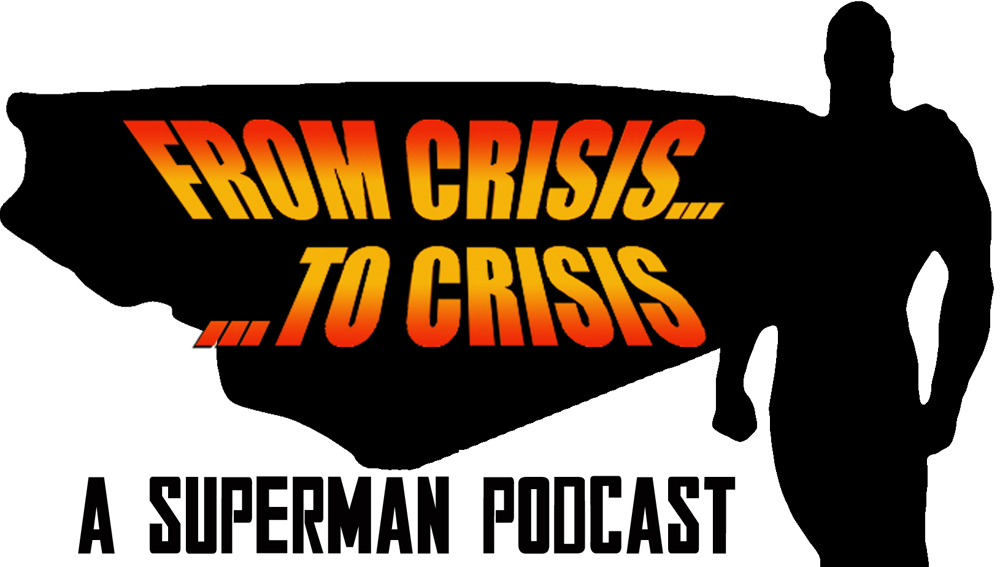 Episode 207 – June 1995 Part 1
Welcome to the two hundredth and seventh episode of From Crisis to Crisis: A Superman Podcast!  This podcast has a simple premise; examine just about every Superman comic published between Man of Steel #1 in 1986 to Adventures of Superman #649 in 2006 in an informative and hopefully entertaining format.
Part index.  Part commentary.  Part history lesson.  All podcast.
The Death of Clark Kent continues!
It's a new world for the Superman books this time out as Mike and Jeff begin their look at the comics with a June 1995 cover date.  Not only are the comics more expensive now (the cover price jumped from $1.50 to $1.95 in the United States) but the release order of the books changed and the paper stock has gone from newsprint to a slicker stock.
The boys would renumber the series and start off with a new number one but that would be silly.
First up this time out is Action Comics #710, where Lois runs into people trying to kill her and a rude clerk at a computer store and if you think that mentioning a computer store from 1995 would spark a conversation about what computers Mike and Jeff have owned then congratulations because you've obviously been listening to the show for some time.  This issue ends on an explosive note and leads directly into Superman: The Man of Steel #45 where Superman fights a whole lot of Conduit robots.  Towards the end of the issue Superman believes that his parents are killed, which leads him to abandon his Never-Ending Battle and become a nudist.  After that the boys discuss Superboy #16 (guest starring Loose Cannon) and barely talk about New Titans #122 and an issue of Deathstroke, both of which were awful.  Finally they scrounge up some change, pay the cabbie $6.50 and head over to the segment they like to call Meanwhile, At The Daily Planet!
The Cover Gallery For This Episode
The Image Gallery
You can subscribe to the show in two ways. First there is the RSS Feed and there is also the iTunes link. Are you on Facebook? Be sure to "like" the official FCTC page, which you can find by clicking on this link.
You can email the show by clicking this link. All questions, concerns, fears, trepidations and cheap shots are welcome.  Also be sure to give us a review over on iTunes and feel free to comment on the show here at the site!
Next Time: The Death of Clark Kent continues Superman #101 and Adventures of Superman #524.  They also talk about Steel #16, Outsiders #19, Showcase '95 #6 and Loose Cannon #1.