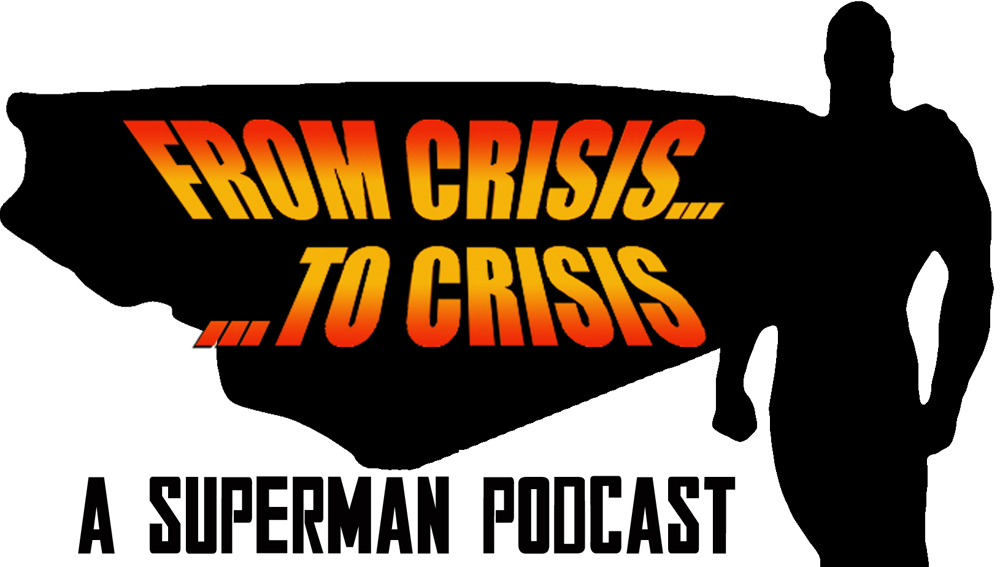 Episode 208 – June 1995 Part 2
Welcome to the two hundredth and eighth episode of From Crisis to Crisis: A Superman Podcast!  This podcast has a simple premise; examine just about every Superman comic published between Man of Steel #1 in 1986 to Adventures of Superman #649 in 2006 in an informative and hopefully entertaining format.
Part index.  Part commentary.  Part history lesson.  All podcast.
The Death of Clark Kent continues!
This time out Mike and Jeff finish off the Superman books with a cover date of June 1995.  In Superman #101 Clark believes that his parents and fiancé are dead but soon discovers that Jonathan and Martha are still among the living leading them to changing their names and moving to northern California.  Oh, and Conduit tries to nuke Colorado.  Because @#$% Superman and Colorado.  This is followed by Adventures of Superman #524 Clark fights a forest fire, which blows his cover as bearded Wayne Jordan.  Meanwhile Conduit and Shadowdragon fight and Jimmy finds himself in hot water.  Then the boys dip into the satellite books with Steel #16, Outsiders #19, Showcase '95 #6 and Loose Cannon #1 and then take a quick look at the other DC books that came out that month in a segment they call Elsewhere in the DC Universe.
The Cover Gallery For This Episode
The Image Gallery
You can subscribe to the show in two ways. First there is the RSS Feed and there is also the iTunes link. Are you on Facebook? Be sure to "like" the official FCTC page, which you can find by clicking on this link.
You can email the show by clicking this link. All questions, concerns, fears, trepidations and cheap shots are welcome.  Also be sure to give us a review over on iTunes and feel free to comment on the show here at the site!
Next Time: The Death of Clark Kent concludes (more or less) with Action Comics #711 and Superman: The Man of Steel #46.  The boys also discuss Superboy #17 and New Titans #123.