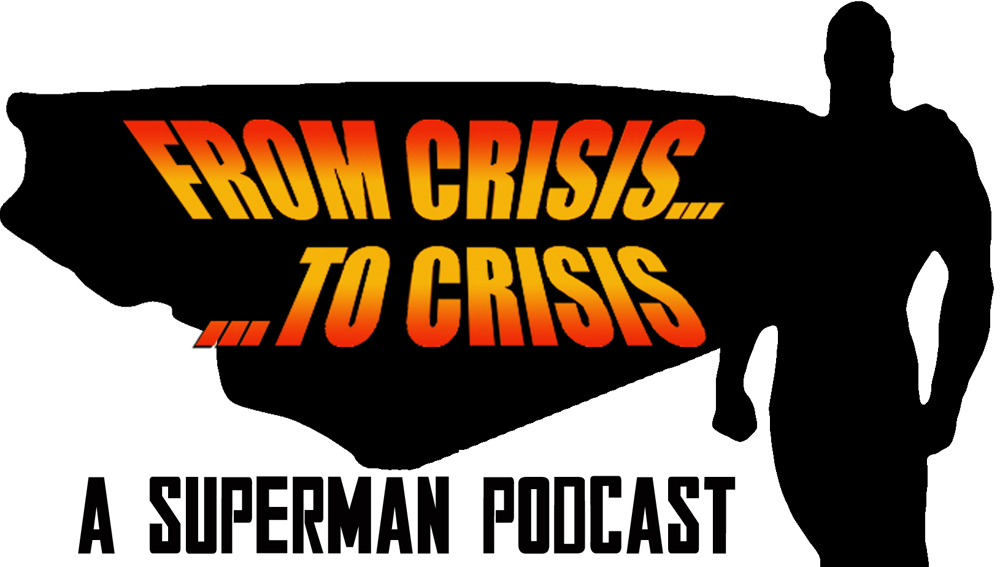 Episode 87: December 1991 Part 1
Welcome to the eighty-seventh episode of From Crisis to Crisis: A Superman Podcast!  This podcast has a simple premise; examine just about every Superman comic published between Man of Steel #1 in 1986 to Adventures of Superman #649 in 2006 in an informative and hopefully entertaining format.
Part index.  Part commentary.  Part history lesson.  All podcast.
What in all honesty should have been an episode where Mike and Jeff whine and complain that they don't like Blackout was turned into something really freaking awesome!
Why?
Because there is a HUGE surprise this week!
What kind of surprise?
Well you'll just have to listen to Jeff and Mike talking about the first two Superman books that came out with a December 1991 cover date to find out.  In Superman: The Man of Steel #6 the amnesiac Superman and Mister Z escape from a dinosaur stampede only to be taken captive by a beautiful cave woman…that wants to marry the Man of Steel!  The cat fight of the century happens in Superman #62 as Lois finally finds her fiancé, only to discover he is about to get hitched!  Then the boys discuss the first four episodes of the fourth season of The Adventures of Superman before Jeffrey tells you what was what in October 1991.
And, just as a reminder, there is a HUGE surprise, so listen out for that!
Next week: Blackout concludes…fortunately.