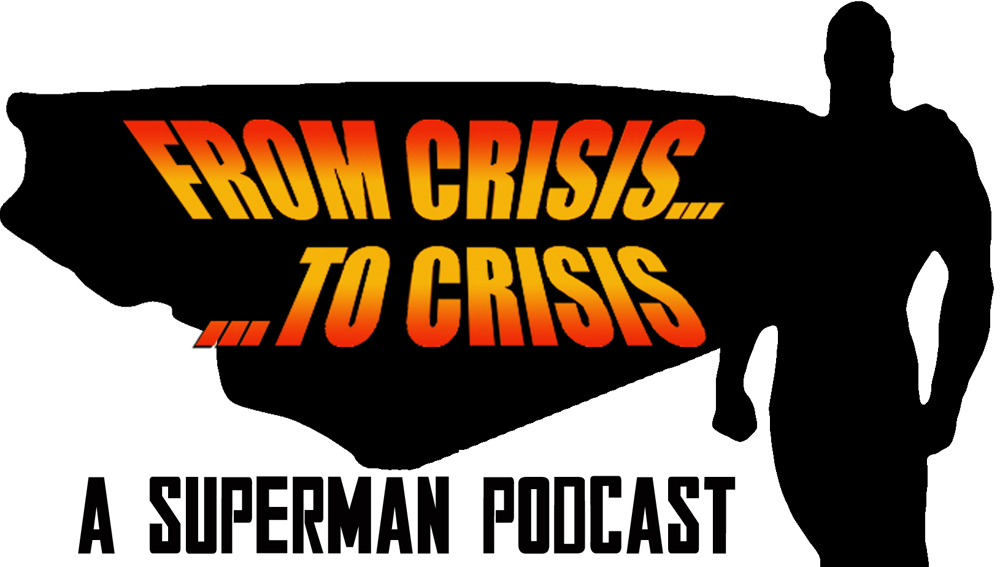 Welcome to the ninety-fourth episode of From Crisis to Crisis: A Superman Podcast!  This podcast has a simple premise; examine just about every Superman comic published between Man of Steel #1 in 1986 to Adventures of Superman #649 in 2006 in an informative and hopefully entertaining format.
Part index.  Part commentary.  Part history lesson.  All podcast.
Panic in the Sky continues this week as Jeffrey and Michael welcome another special guest!  Charlie Niemeyer from Superman In The Bronze Age jumps into a time machine and travels to the Post Crisis era to help the boys talk about the first two books with a Marc 1992 cover date.  In Superman: The Man of Steel #9 a familiar looking ship attacks Metropolis and Superman finds out who the ultimate enemy is.  In SUPERMAN #65 the Man of Steel becomes proactive against the threat approaching Earth and gathers together a team of heroes to deal with it.  The "terrible" trio also discusses a handful of episodes of the Adventures of Superboy television series and what else was going on in the world while these books were on the stands.
You can subscribe to the show in two ways. First there is the RSS Feed and there is also the iTunes link. Are you on Facebook? Be sure to "like" the official FCTC page, which you can find by clicking on this link.
If you want to comment on the show or contact the hosts you can always private message Mike and Jeff, at the Superman Homepage, leave comments here or at the Homepage or here or email them by clicking this link. All questions, concerns, fears, trepidations and cheap shots are welcome.
NEXT WEEK: PANIC IN THE SKY continues with another special guest!