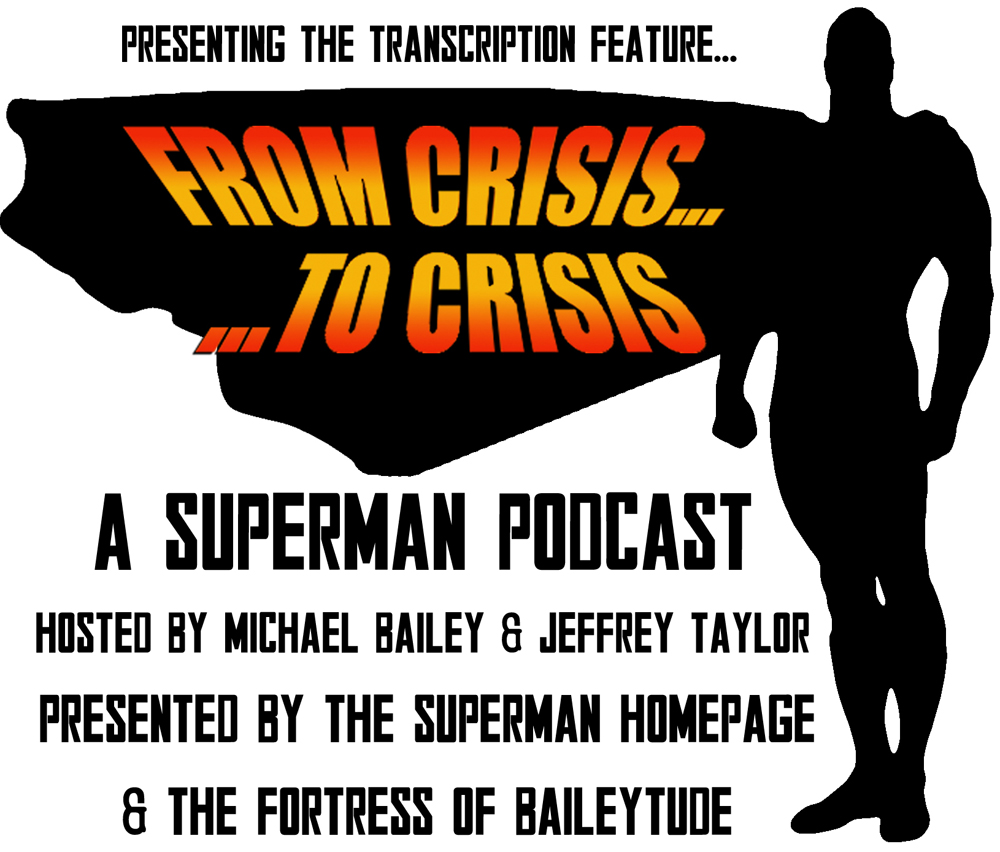 Welcome to From Crisis to Crisis: A Superman Podcast! This podcast has a simple premise; hosts Michael Bailey and Jeffrey Taylor examine just about every Superman comic published between Man of Steel #1 in 1986 to Adventures of Superman #649 in 2006 in an informative and hopefully entertaining format.
Part index. Part commentary. Part history lesson. All podcast.
So download…listen…enjoy.
Episode 51: FCTC Mailbag
Episode 52: January 1990
Episode 53: February 1990
Episode 54: March 1990
Episode 55: April 1990
Episode 56: May 1990
Episode 57: June 1990
Episode 58: July 1990
Episode 59: Annuals 1990
Episode 60: August 1990
Episode 61: September 1990
Episode 62: More From The FCTC Mailbag
Episode 63: The Dan Jurgens Interview
Episode 64: World's Finest Take Two
Episode 65: October 1990
Episode 66: November 1990
Episode 67: December 1990
Episode 68: January 1991
Episode 69: February 1991
Episode 70: March 1991
Episode 71: April 1991
Episode 72: May 1991
Episode 73: June 1991
Episode 74: Armageddon 2001 Part 1
Episode 75: Armageddon 2001 Part 2
Episodes 1-25     Episodes 26-50     Episodes 51-75     Episodes 76-100
Episodes 101-125     Episodes 126-150     Episodes 151-175      Episodes 176-