Superman in Who's Who: 90′s Edition continues today with the third part of a multi-part look at the heroes that gave Superman a hand in his never ending battle during the early part of the decade.
Again, I know I posted these particular entries a year or so ago, but it would feel weird to not re-post them during the course of this series.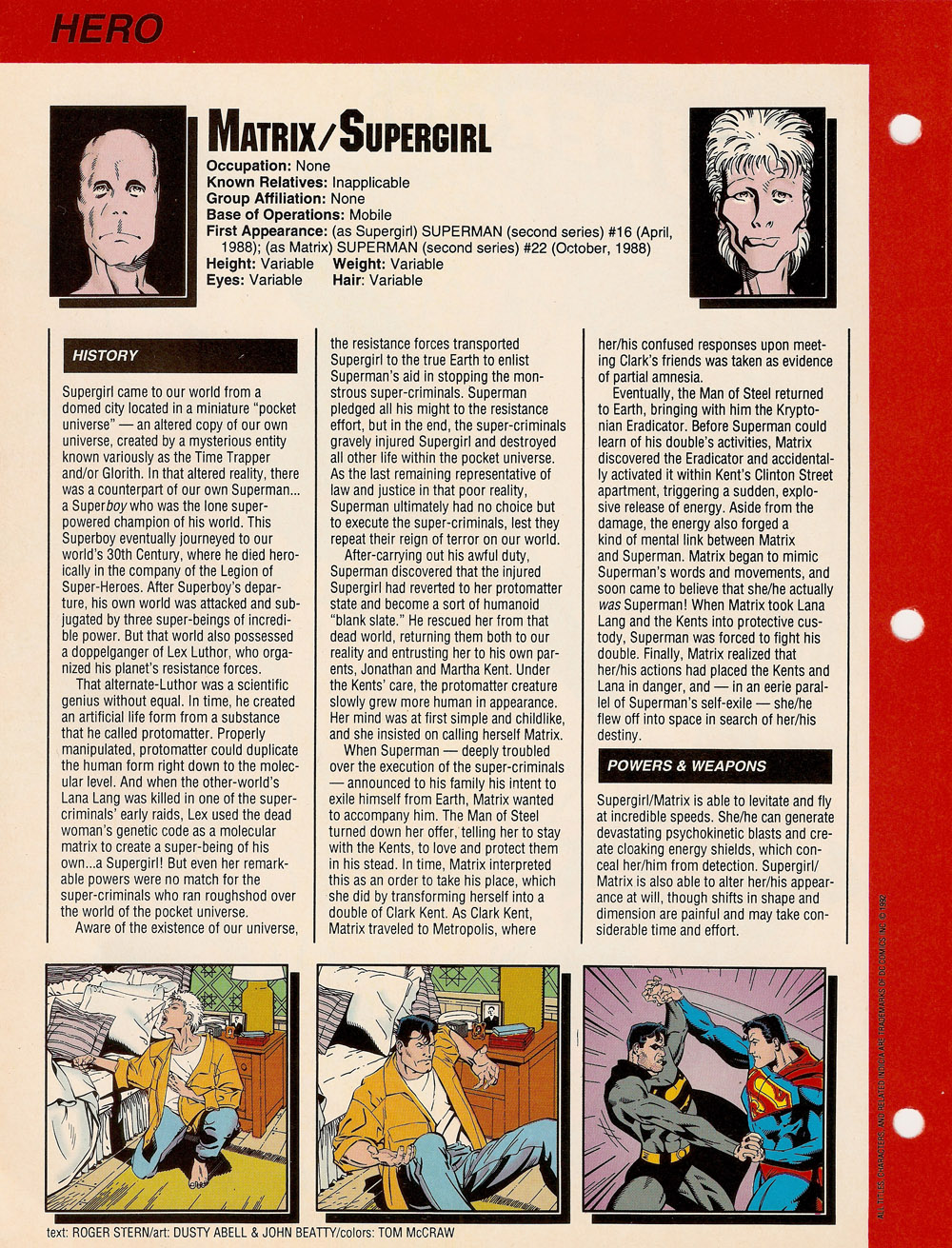 You would think that I would save Supergirl for last but in all honesty while I love this iteration of Supergirl and while I think she is extremely important to Superman's world starting with Panic in the Sky and going forward she is not my all-time favorite.
Which supporting hero is my all-time favorite?
Next time: My all-time favorite supporting hero from the Post Crisis era.
More to follow…