Normally I have a little blurb here about how it's Monday and that means it's time for another Who's Who entry and then I introduce the character.  This time out I am doing something a little different.  While I have weeks and weeks of entries to post I am getting to the point where I want to move on to something else…like scanning entries from the Secret Files and Origins specials from the late '90/early 00's.  Because of this there is one sub-set of those entries that I want to post all at once over the course of five days so I can get them out of the way.  Ladies and gentlemen I present a group of characters that I consider to be spin-off Superman characters considering where they first appeared.  Much like The Facts of Life was a spin-off of Different Strokes these characters will always have a connection to the Man of Steel while still having their own thing going on.  Without further ado I present Day One of New Gods Week!
As I am a firm believer of leading with strength I'll kick things off with some of the evil New Gods and their home.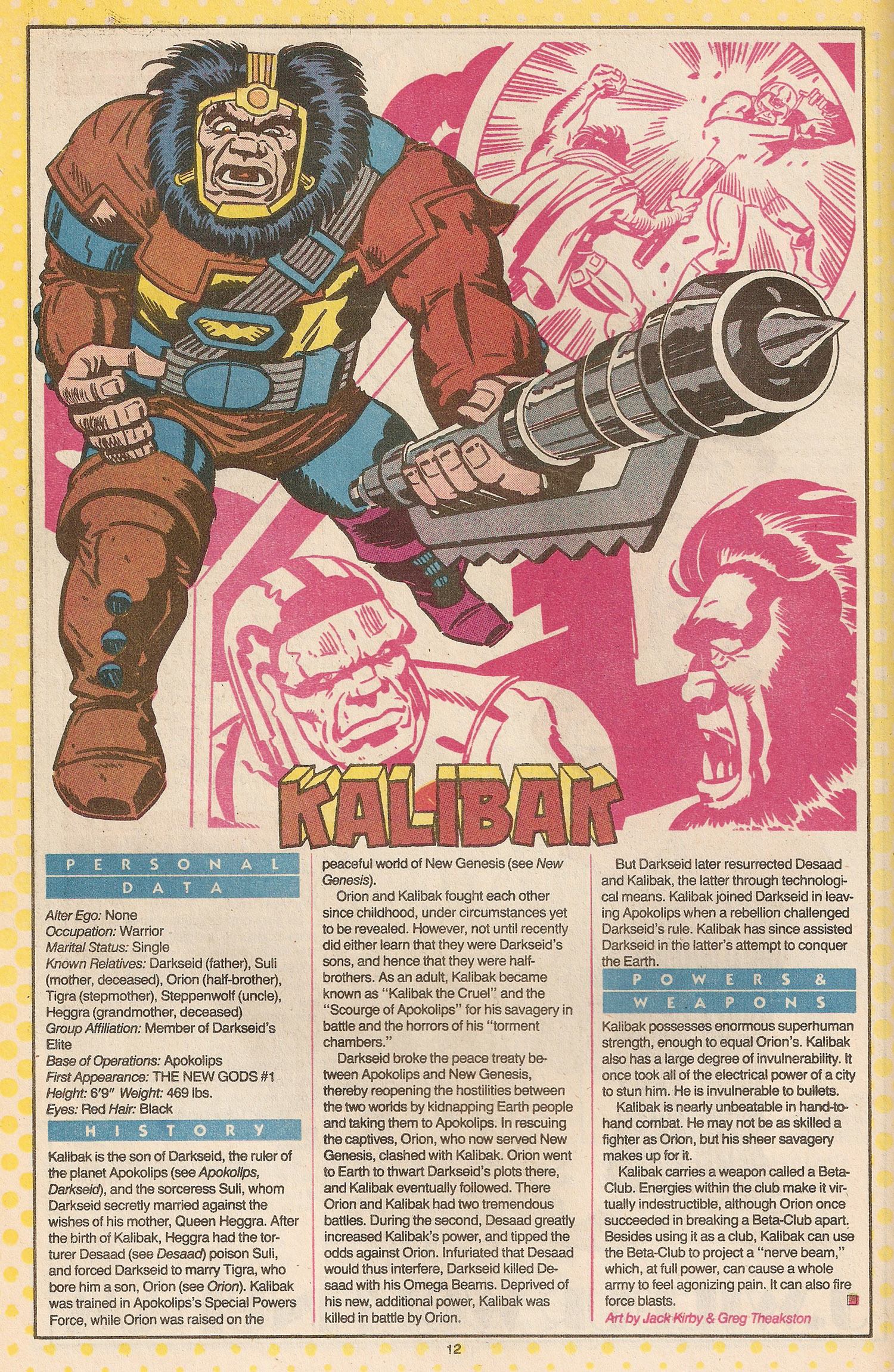 If you like Who's Who be sure to check out the fantastic Who's Who: The Definitive Podcast of the DC Universe hosted by Rob Kelly and the Irredeemable Shag.  You can find episodes of that excellent show by clicking here.