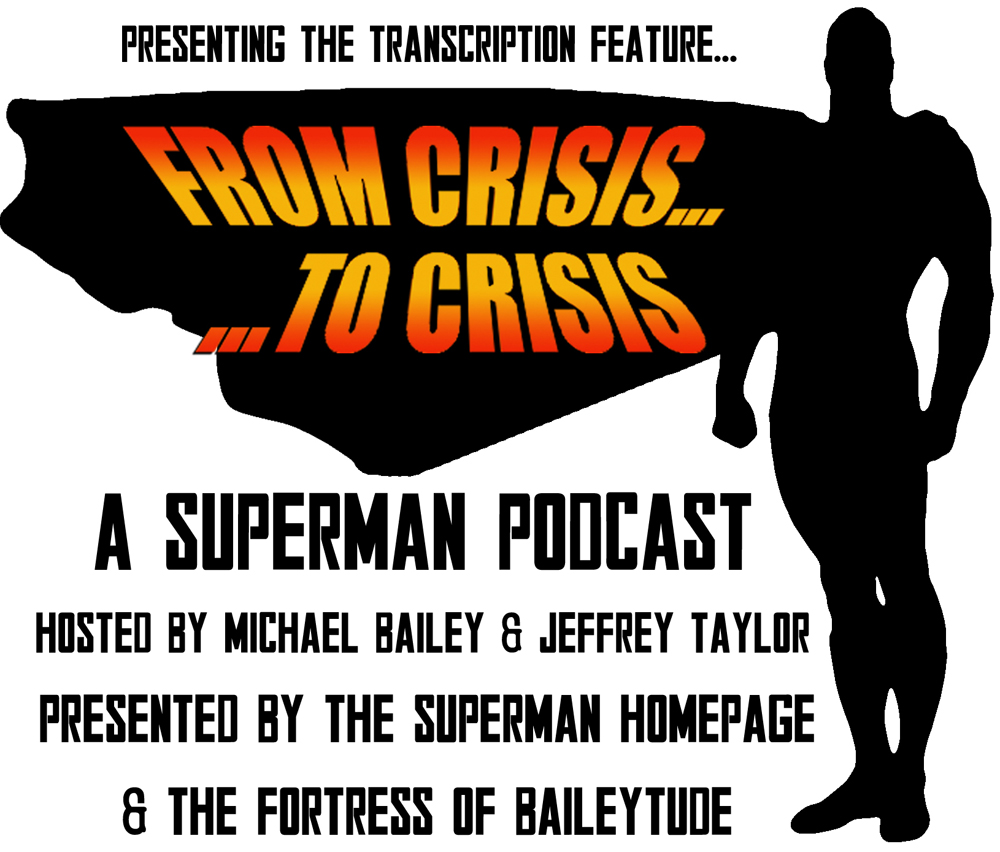 Episode 179: August 1994 Part 2
Welcome to the one hundred and seventy-ninth episode of From Crisis to Crisis: A Superman Podcast! This podcast has a simple premise; examine just about every Superman comic published between Man of Steel #1 in 1986 to Adventures of Superman #649 in 2006 in an informative and hopefully entertaining format.
Part index. Part commentary. Part history lesson. All podcast.
So now that Worlds Collide is wrapped up what else was going on during the cover date of August 1994? So glad you asked because the answers is, "A lot!" especially when it comes to the Superman titles with a cover date of August 1994. In Superman #92 Massacre comes to Metropolis and it wasn't to get a Big Belly Burger. He's after the Man of Steel and soon the fight is on! The battle continues into Adventures of Superman #515 and Superman battles for his life against a foe that seemingly can't be touched. Things must have turned out okay because Superman takes on another returning villain in Action Comics #702. The second Bloodsport is back and Ron Troupe is caught in the melee. After that Mike and Jeff discuss what else was going on in the DC Universe despite having covered a chunk of that during the previous episode.
You can subscribe to the show in two ways. First there is the RSS Feed and there is also the iTunes link. Are you on Facebook? Be sure to "like" the official FCTC page, which you can find by clicking on this link.
If you want to comment on the show or contact the hosts you can always private message Mike and Jeff, at the Superman Homepage, leave comments here or at the Homepage or here or email them by clicking this link. All questions, concerns, fears, trepidations and cheap shots are welcome.
Next time: Zero Hour begins with a prelude episode where the boys look at why DC needed Zero Hour in the first place before going through Showcase '94 issues 8 and 9!