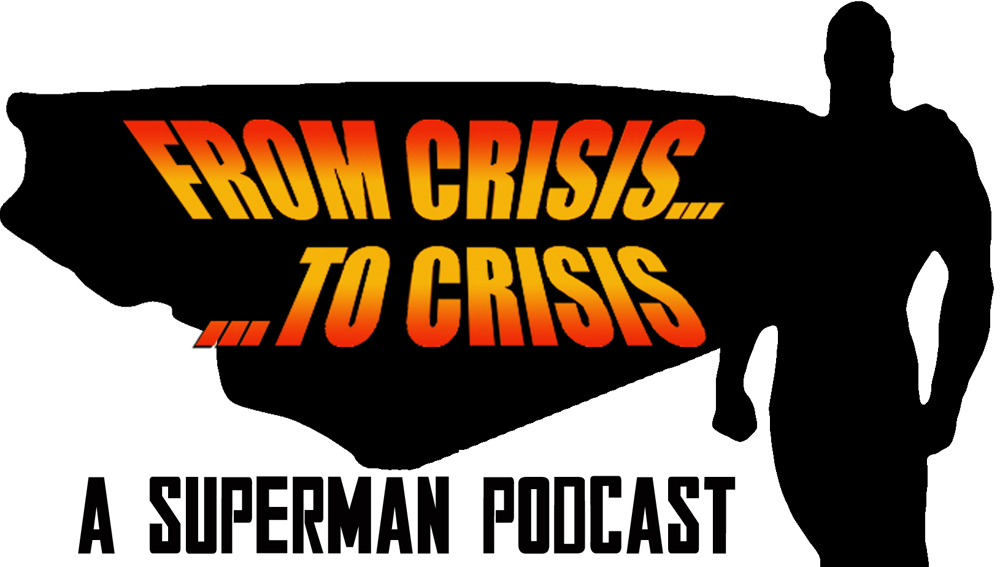 Episode 198: March 1995 Part 2
Welcome to the one hundred and ninety-eigth episode of From Crisis to Crisis: A Superman Podcast!  This podcast has a simple premise; examine just about every Superman comic published between Man of Steel #1 in 1986 to Adventures of Superman #649 in 2006 in an informative and hopefully entertaining format.
Part index.  Part commentary.  Part history lesson.  All podcast.
Happy New Year, everyone!
In a rare bit of happenstance this episode is hitting the Internet on December 31st, which means nothing to people reading this in the weeks, months and hopefully years to come but for you lucky few who catch these things when they drop it's a holiday.  Things return to normal this time out with the first half of the March 1995 cover dated Superman books.  First up is Superman: The Man of Steel #42 a book so "good" that Mike promptly forgot that he was supposed to do the synopsis.  Then in Superman #98 Superman and Cat Grant visit the Toyman to see what made him go from a murderer to the killer of children. After discussing Superboy #13 (which is the first part of the Watery Grave storyline) the boys discuss Superman: Kal, an Elseworlds story that takes place in medieval times by Dave Gibbons and Jose Luis Garcia-Lopez (Praise Be His Name).  Finally Mike and Jeff hop into a cab, pay their $6.50 and take you to a segment they like to call Meanwhile, At The Daily Planet.
At one point in the episode Mike mentions that he was on an episode of Supergirl Radio where he and Rebecca Johnson (one of the hosts of the show) talk about Cat Grant.  You can find a link to that episode here.  Give the show a listen.  It's really good.
Usually we post the covers to the other comics we talk about in the episode.  This time out we only have the Superboy cover, so here it is in all its glory.
You can subscribe to the show in two ways. First there is the RSS Feed and there is also the iTunes link. Are you on Facebook? Be sure to "like" the official FCTC page, which you can find by clicking on this link.
If you want to comment on the show or contact the hosts you can always private message Mike and Jeff, at the Superman Homepage, leave comments here or at the Homepage or here or email them by clicking this link. All questions, concerns, fears, trepidations and cheap shots are welcome.
Next Time: The boys finish up the March 1995 books with Adventures of Superman #521, Action Comics #708, Steel #13, Showcase '95 #3 and Outsiders #16