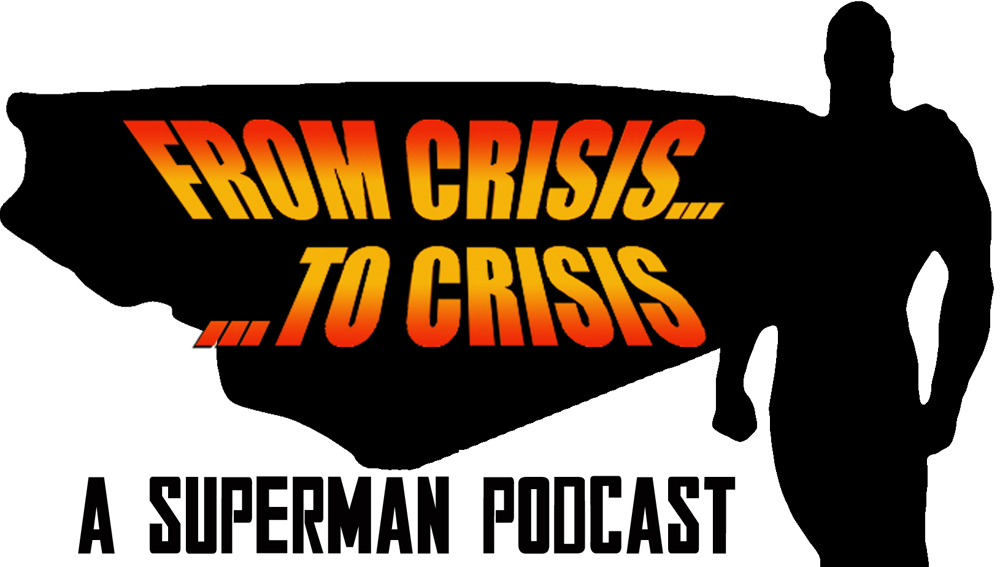 Episode 209 – July 1995 Part 1
Welcome to the two hundredth and ninth episode of From Crisis to Crisis: A Superman Podcast!  This podcast has a simple premise; examine just about every Superman comic published between Man of Steel #1 in 1986 to Adventures of Superman #649 in 2006 in an informative and hopefully entertaining format.
Part index.  Part commentary.  Part history lesson.  All podcast.
The Death of Clark Kent continues!
Technically The Death of Clark Kent ends during this episode but to Mike and Jeff this story isn't over until Lois and Clark are reunited, so consider this the penultimate Death of Clark Kent episode.  The final showdown between Conduit and Superman (and we do mean FINAL showdown) goes down in Action Comics #711 and you know it's a serious fight because Superman goes shirtless right before the bows get thrown.  Then in Superman: The Man of Steel #46 Superman goes up against an entire installation full of Conduit's minions and it does not go well for those minions.  This is followed by the boys looking at Superboy #17 (which was good) and New Titans #123 (which they barely talk about).  Finally Mike and Jeff hop in a cab, pay the $6.50 and head to a segment they call Meanwhile, At The Daily Planet.
If you want more information on the New Titans issue covered in this episode be sure to check out Tom Panarese's My Life as a Teen Titan feature over on his fantastic blog Pop Culture Affidavit.
During the episode Mike mentions the Superman blog Stephen Lacey used to run called World of Superman.  Some of the images are gone but all of the content was there so give it a look by clicking on this link!
The Cover Gallery For This Episode
The Image Gallery
You can subscribe to the show in two ways. First there is the RSS Feed and there is also the iTunes link. Are you on Facebook? Be sure to "like" the official FCTC page, which you can find by clicking on this link.
You can email the show by clicking this link. All questions, concerns, fears, trepidations and cheap shots are welcome.  Also be sure to give us a review over on iTunes and feel free to comment on the show here at the site!
Next Time: The Death of Clark Kent concludes for reals in Superman #102, Adventures of Superman #525 and Superman: The Man of Tomorrow #1.  They also discuss Steel #17, Outsiders #20, Showcase '95 #7 and Loose Cannon #2!