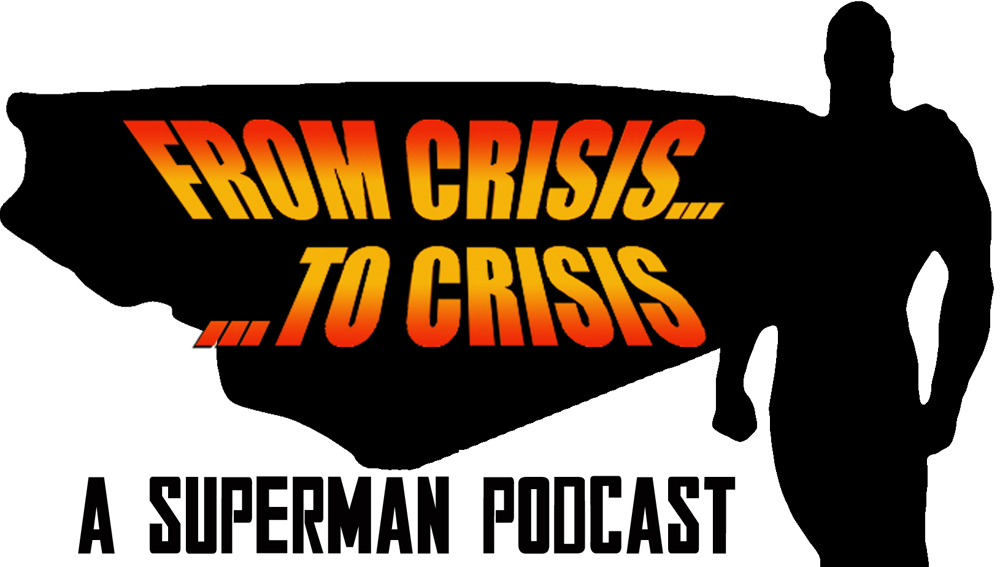 Episode 100: The Jurgens/Ordway Interview
Welcome to the ONE HUNDRETH EPISODE of From Crisis to Crisis: A Superman Podcast!  This podcast has a simple premise; examine just about every Superman comic published between Man of Steel #1 in 1986 to Adventures of Superman #649 in 2006 in an informative and hopefully entertaining format.
Part index.  Part commentary.  Part history lesson.  All podcast.
This is it, folks…the MASSIVE 100TH EPISODE of FCTC!  Michael and Jeffrey have spared no expense to make this episode special and by no expense they mean…well…they haven't spent a dime on this episode.  They did, however, get not one but TWO Superman creators to "sit down" and chat with them about the recent issues discussed on the show.  Returning to the program are DAN JURGENS and JERRY ORDWAY.  For over two hours (sorry, Dan!) Mr. Ordway and Mr. Jurgens answer questions about EXILE, TIME AND TIME AGAIN, PANIC IN THE SKY and more!  It was a fantastic couple of hours and both Jeffrey and Michael would like to thank Dan and Jerry for taking the time out of their schedules to participate in this interview.
You can subscribe to the show in two ways. First there is the RSS Feed and there is also the iTunes link. Are you on Facebook? Be sure to "like" the official FCTC page, which you can find by clicking on this link.
If you want to comment on the show or contact the hosts you can always private message Mike and Jeff, at the Superman Homepage, leave comments here or at the Homepage or here or email them by clicking this link. All questions, concerns, fears, trepidations and cheap shots are welcome.
Next Time: Another edition of From Crisis to Crisis Mail Bag!