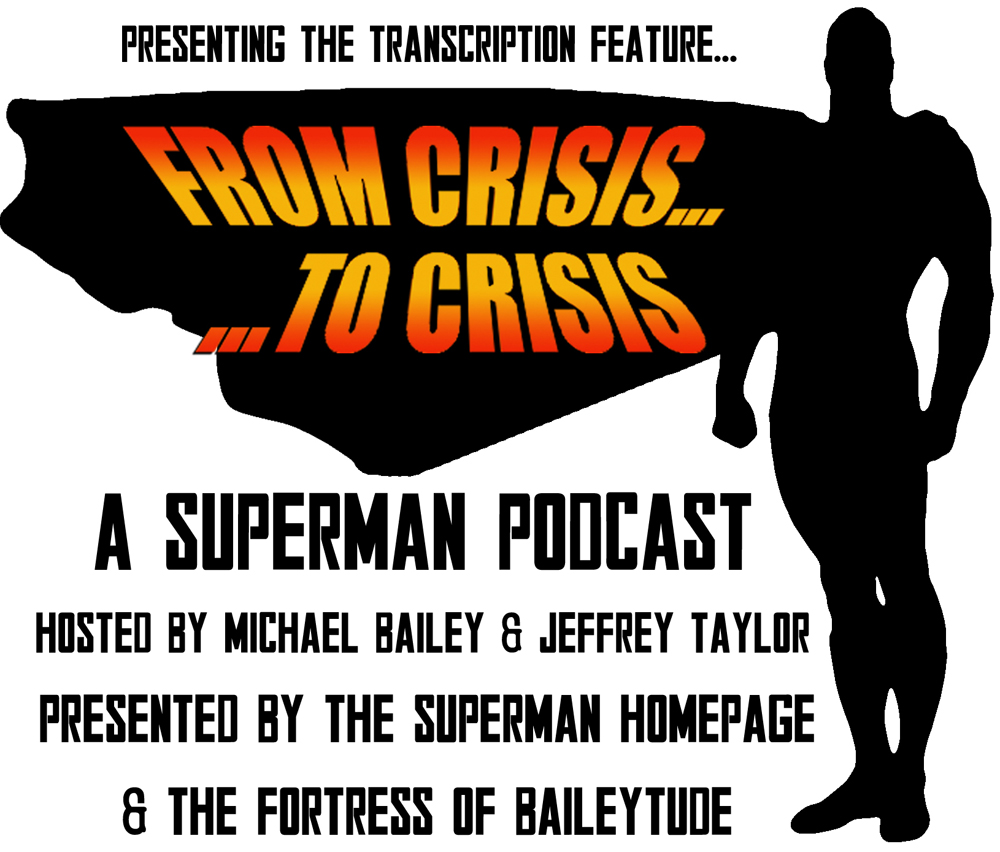 Episode 160: February 1994 Part 2
 Welcome to the one hundred and sixtieth episode of From Crisis to Crisis: A Superman Podcast! This podcast has a simple premise; examine just about every Superman comic published between Man of Steel #1 in 1986 to Adventures of Superman #649 in 2006 in an informative and hopefully entertaining format.
Part index. Part commentary. Part history lesson. All podcast.
This time out Mike and Jeff continue their look through the Superman books with a February 1994 cover date.  In Adventures of Superman #509 a new villain is introduced and a character from Legacy of Superman returns!  Then in Action Comics #696 Superman finds a planet where the cities are wrapped in plastic, so to speak, and he faces off against the planet's Champion.  The boys also look at the ads that peppered these books, chat about an episode of Lois and Clark: The New Adventures of Superman (Honeymoon in Metropolis if you must know) and then go over the other books that DC published that month in a segment they like to call Elsewhere in the DC Universe.
You can subscribe to the show in two ways. First there is the RSS Feed and there is also the iTunes link.
If you want to comment on the show or contact the hosts you can always private message Mike and Jeff, at the Superman Homepage, leave comments here or at the Homepage or here or email them by clicking this link.  All questions, concerns, fears, trepidations and cheap shots are welcome.
Next time: The Reign of Tomorrow begins and the boys plan to kick it off in fine style.  While they won't be covering two-thirds of these titles in as much depth as the main books Mike and Jeff thought it would be worth an episode to look at Steel #1, Superboy #1 and Supergirl #1.