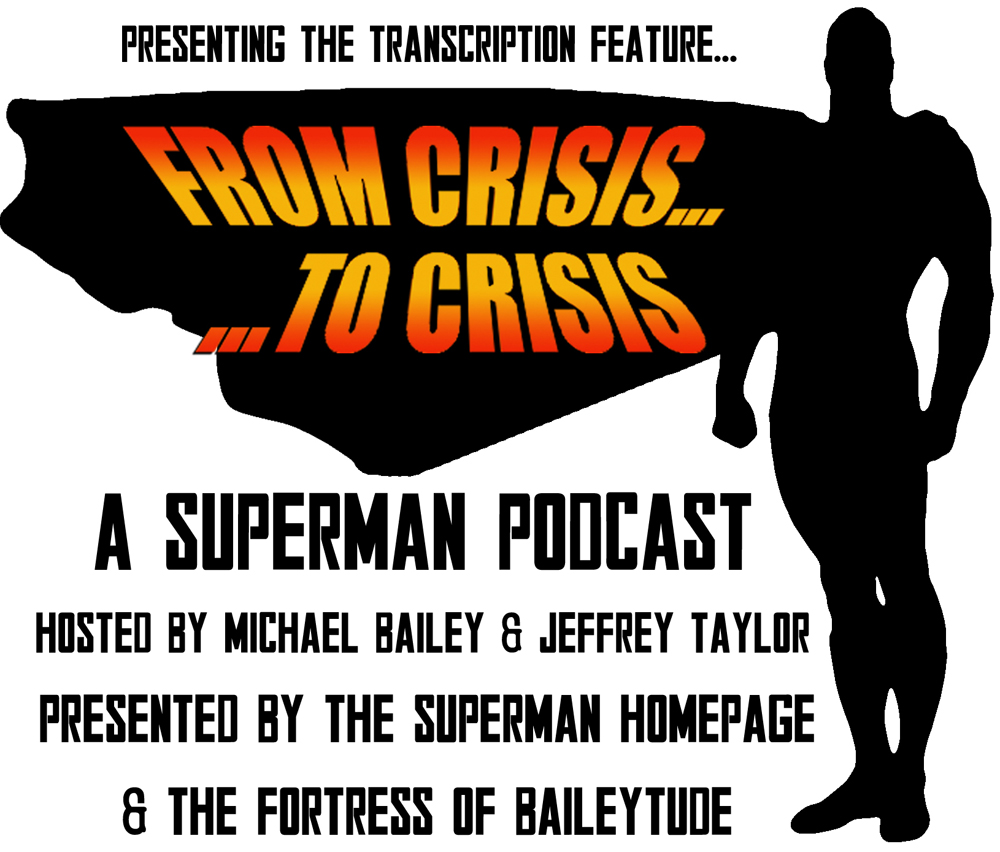 Episode 172: Elseworlds Annuals Part 2
Welcome to the one hundred and seventy-second episode of From Crisis to Crisis: A Superman Podcast!  This podcast has a simple premise; examine just about every Superman comic published between Man of Steel #1 in 1986 to Adventures of Superman #649 in 2006 in an informative and hopefully entertaining format.
Part index.  Part commentary.  Part history lesson.  All podcast.
This time out Mike and Jeff finish up their look at the Elseworlds Annuals from 1994.  The boys kick things off with Superboy Annual #1, which concludes the "Super Seven" story from Adventures of Superman Annual #6.  Will the heroes defeat the alien invaders?  Will everyone make it out alive?  Well, yes and no, but you've have to listen to the episode to figure out the hows and whys of those answers.  Then events go back to the Revolutionary War in the pages of Action Comics Annual #6 and we learn what would happen if one of Superman's ancestors came to Earth and was a huge jerk.  Finally there's another period piece in Steel Annual #1 where John Henry was born before the American Civil War and there's armor (as you would imagine) and Arthurian references and a heaping, helping dose of racism.
You can subscribe to the show in two ways. First there is the RSS Feed and there is also the iTunes link. Are you on Facebook? Be sure to "like" the official FCTC page, which you can find by clicking on this link.
If you want to comment on the show or contact the hosts you can always private message Mike and Jeff, at the Superman Homepage, leave comments here or at the Homepage or here or email them by clicking this link. All questions, concerns, fears, trepidations and cheap shots are welcome.
Next time:  Four words…SUPERMAN…DOOMSDAY…HUNTER…PREY!