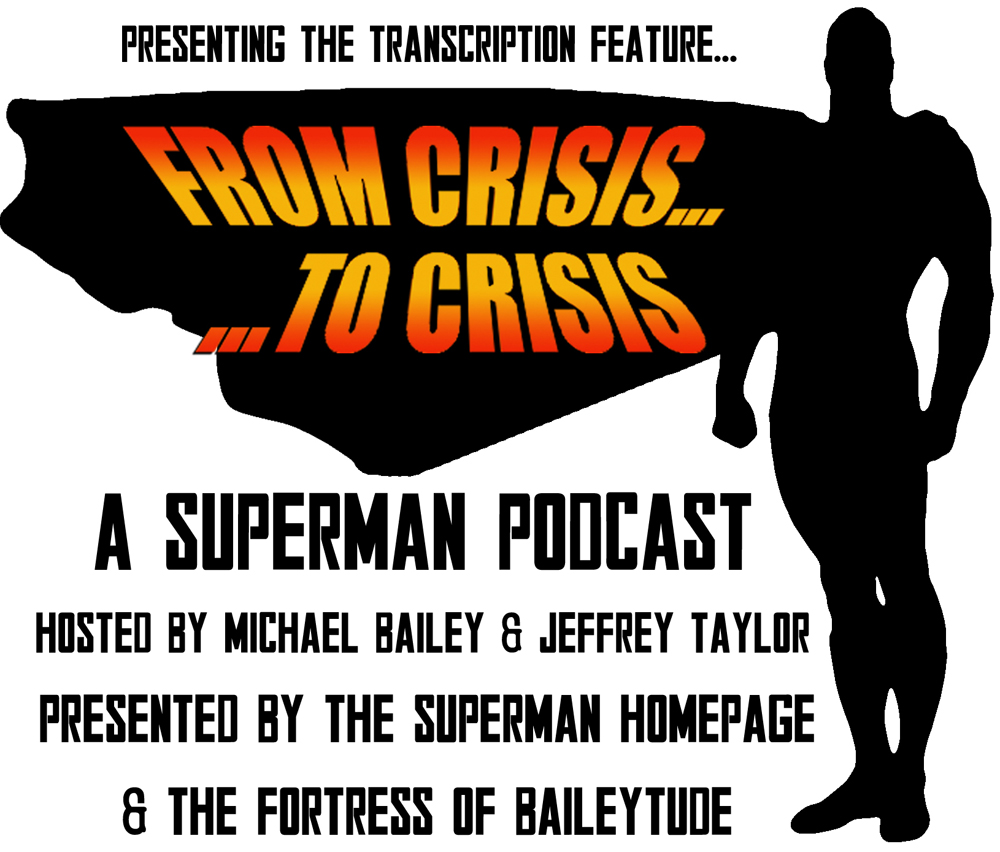 Episode 178: Worlds Collide Part 2
Welcome to the one hundred and seventy-eighth episode of From Crisis to Crisis: A Superman Podcast! This podcast has a simple premise; examine just about every Superman comic published between Man of Steel #1 in 1986 to Adventures of Superman #649 in 2006 in an informative and hopefully entertaining format.
Part index. Part commentary. Part history lesson. All podcast.
Jeff is happy this time out. Why? Because the boys are wrapping up their coverage of the Worlds Collide crossover by looking at seven…yes seven different comic books. Mike liked the stories well enough but Jeff…well, Jeff had some problems with how everything went down. The story picks back up in Superboy #7 and continues into Hardware #18 but to be fair the boys don't give those issues the full synopsis/commentary treatment. They reserve that for Superman: The Man of Steel #36, which is the only issue to get full coverage during the course of this episode which is probably why it has a reasonable (for this show anyway) running time. The big fight between Superman and Icon goes down in Icon #16 and from there the fight against Rift moves to Steel #7 and Blood Syndicate #17, which has one of the best commentaries on early nineties comics ever. The story concludes in Static #14 where the heroes of two worlds fight to save both from being merged together by Rift. Finding that they have some time left over Mike and Jeff hop into a cab, pay their $6.50 and take a trip to a feature they like to call Meanwhile, At The Daily Planet!
You can subscribe to the show in two ways. First there is the RSS Feed and there is also the iTunes link. Are you on Facebook? Be sure to "like" the official FCTC page, which you can find by clicking on this link.
If you want to comment on the show or contact the hosts you can always private message Mike and Jeff, at the Superman Homepage, leave comments here or at the Homepage or here or email them by clicking this link. All questions, concerns, fears, trepidations and cheap shots are welcome.
Next time: Things go back to normal if by normal you mean a battle ravaged Metropolis and the return of two of the newer villains from this era. Issues covered will be Superman #92, Adventures of Superman #515 and Action Comics #702.