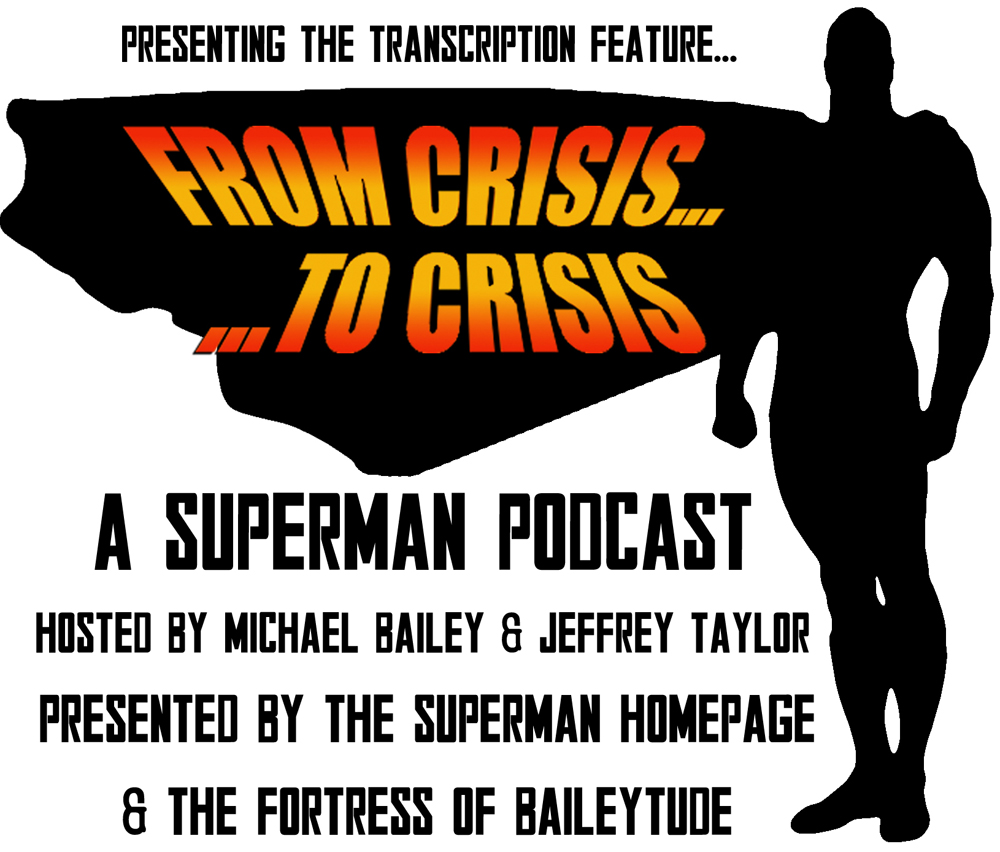 Welcome to the one hundred and eighty-fifth episode of From Crisis to Crisis: A Superman Podcast! This podcast has a simple premise; examine just about every Superman comic published between Man of Steel #1 in 1986 to Adventures of Superman #649 in 2006 in an informative and hopefully entertaining format.
Part index. Part commentary. Part history lesson. All podcast.
THIS IS IT!
THE FINAL CHAPTER OF ZERO HOUR!
It's been a fun six weeks but Mike and Jeff are ready to knock Zero Hour on the head and send it back to their collections. They begin with Zero Hour #0, where Parallax lays out his plans and the heroes do their best to stop him. Will they succeed? Well, yeah. I mean the DCU continued after Zero Hour and Parallax was not in charge so it's a safe bet that the heroes win but there is a huge emotional cost. After that the boys look at Green Lantern #0, which features the sort of final fate of Parallax. Then Mike and Jeff jump ahead to 2008 with Booster Gold #0, which is an honest to goodness tie in issue with ZERO HOUR. Finally they look at Steel #8, which should have been a Zero Hour crossover but was not bannered as such. The fact that it wasn't is a crime.
Heck, Outsiders got a bannered cover and it had jack all to do with Zero Hour.
Before we wrap things up I have the last bit of scans from the Zero Hour edition of Previews.  First up is the solicits for Zero Hour #0.

Next up is the solicitation for Steel #8.
Finally, there were some other Superman related solicitations from this month, so here are those in no particular order.  I will say that it is kind of amusing to see how much the Superman: Time and Time Again trade was tied to Zero Hour.  I bought that years later so I never really put the two stories together.  It makes sense and I love me some good marketing so bravo to DC for that bit of synergy.
You can subscribe to the show in two ways. First there is the RSS Feed and there is also the iTunes link. Are you on Facebook? Be sure to "like" the official FCTC page, which you can find by clicking on this link.
If you want to comment on the show or contact the hosts you can always private message Mike and Jeff, at the Superman Homepage, leave comments here or at the Homepage or here or email them by clicking this link. All questions, concerns, fears, trepidations and cheap shots are welcome.
Next Time: Zero Hour may be over but the fun continues with Zero Month. A new enemy from Clark's past makes his move in Superman: The Man of Steel #0 and Superman #0. The boys will also be checking out Superboy #0, so you might want to read that as well.