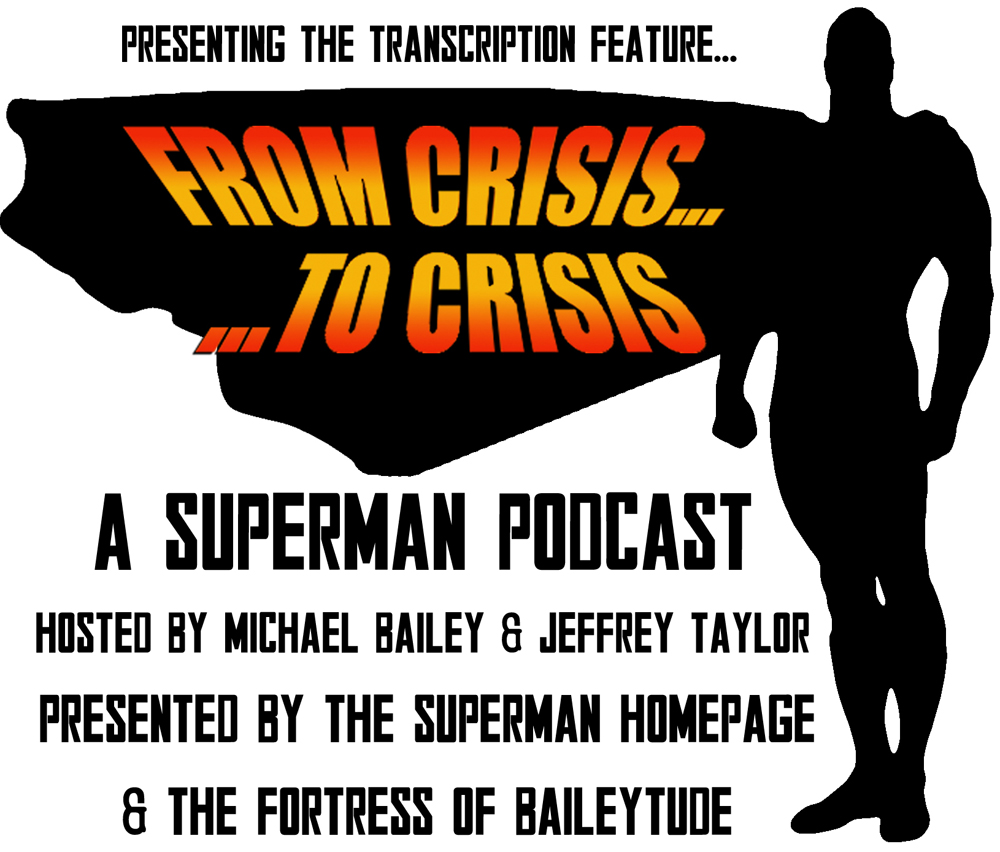 Episode 190: Dead Again Part 2
Welcome to the one hundred and ninetieth episode of From Crisis to Crisis: A Superman Podcast!  This podcast has a simple premise; examine just about every Superman comic published between Man of Steel #1 in 1986 to Adventures of Superman #649 in 2006 in an informative and hopefully entertaining format.
Part index.  Part commentary.  Part history lesson.  All podcast.
Dead Again continues!
Michael and Jeff close out the cover date November 1994 books starting with Adventures of Superman #517, which features Superman's first confrontation with the villain known as Deathtrap!  Then they give a quick look at Outsiders #12 because that issue leads into Action Comics #704, where Superman hunts down the Eradicator to see if he is responsible for all the shenanigans going on in Metropolis.  After a break the boys discuss Steel #9 and the first issues of Guardians of Metropolis and Metropolis: SCU as well as looking at the other books that DC put out that month.  Finally they talk about Madame Ex and Wall of Sound which were the first two episodes of the second season of Lois and Clark: The New Adventures of Superman.
During the course of the episode Mike mentioned two podcasts that had to do with the Elsewhere in the DCU section of the show.  The first was the episode of Michael Bradley's excellent Superman and Batman podcast that covered Batman Adventures #25, which you can find by clicking on this link.  The other shout out was the episode of Trentus Magnus Punches Reality where his excellency talked about the Going Sane arc in Batman: Legends of the Dark Knight.  You can find that episode by clicking on this link and scrolling down to episode 80.
And just in case you wanted to see the covers to the other books we discussed during the course of this episode here they are.
You can subscribe to the show in two ways. First there is the RSS Feed and there is also the iTunes link. Are you on Facebook? Be sure to "like" the official FCTC page, which you can find by clicking on this link.
If you want to comment on the show or contact the hosts you can always private message Mike and Jeff, at the Superman Homepage, leave comments here or at the Homepage or here or email them by clicking this link. All questions, concerns, fears, trepidations and cheap shots are welcome.
Next Time: Dead Again continues in Superman: The Man of Steel #39, Superman #95, Superboy #10, Guardians of Metropolis #2 and the next two episodes of Lois and Clark: The New Adventures of Superman.