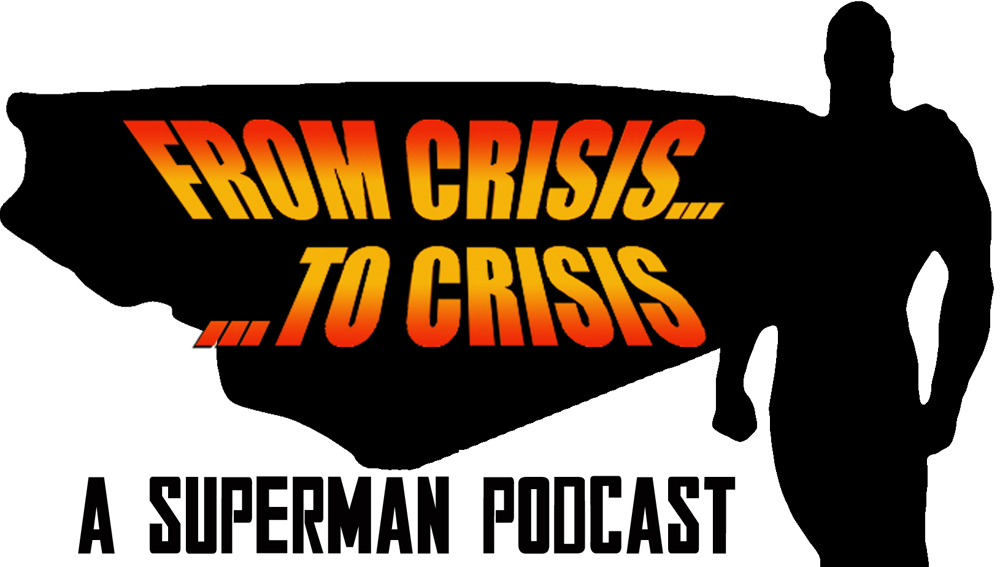 Episode 203: April 1995 Part 1
Welcome to the two hundredth and third episode of From Crisis to Crisis: A Superman Podcast!  This podcast has a simple premise; examine just about every Superman comic published between Man of Steel #1 in 1986 to Adventures of Superman #649 in 2006 in an informative and hopefully entertaining format.
Part index.  Part commentary.  Part history lesson.  All podcast.
Normal coverage returns this time out with Mike and Jeff tackling the first part of the Superman books with a cover date of April 1995.  First up is the wrap up to the Deathtrap story in Superman: The Man of Steel #43.  Superman and Mister Miracle are in trouble so Miracle's wife Big Barda suits up to lend a hand.  Then Agent Liberty returns in Superman #99 and we are introduced to a new villain named Arclight.  This issue also features the amazing battle of the conservative vs the liberal between Agent Liberty and Lois Lane!  The boys also look at Superboy #14 and New Titans #120 before hopping into a cab to the feature they like to call Meanwhile, At The Daily Planet!
If you want more information on the New Titans issue covered in this episode be sure to check out Tom Panarese's My Life as a Teen Titan feature over on his fantastic blog Pop Culture Affidavit.
The Cover Gallery For This Episode
The Image Gallery For The Superman Books For This Episode
You can subscribe to the show in two ways. First there is the RSS Feed and there is also the iTunes link. Are you on Facebook? Be sure to "like" the official FCTC page, which you can find by clicking on this link.
If you want to comment on the show or contact the hosts you can always private message Mike and Jeff, at the Superman Homepage, leave comments here or at the Homepage or here or email them by clicking this link. All questions, concerns, fears, trepidations and cheap shots are welcome.
Next Time: The Road to The Death of Clark Kent continues with Adventures of Superman #522, Action Comics #709, Steel #14, Outsiders #17 and Showcase '95 #4!