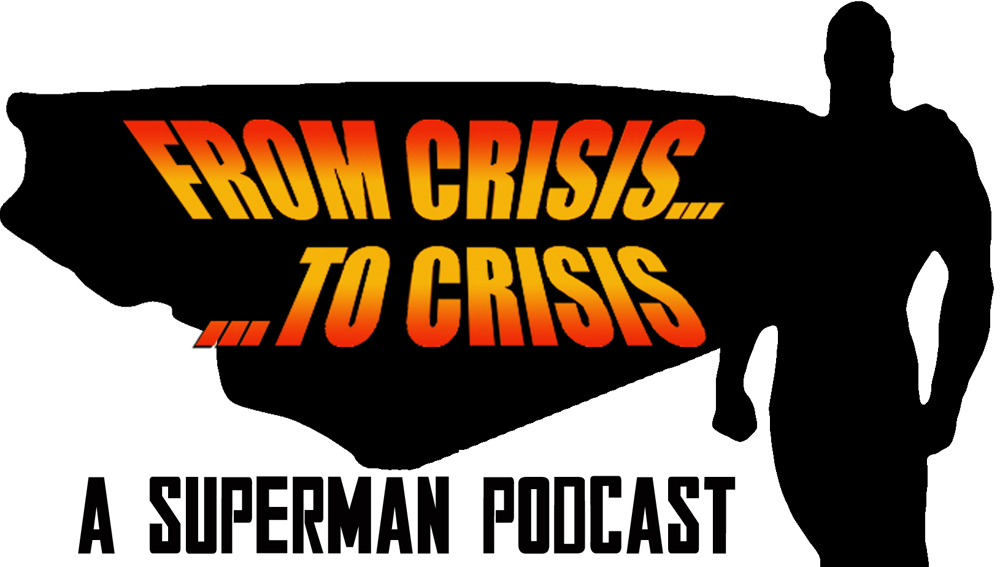 Episode 204 – April 1995 Part 2
Welcome to the two hundredth and fourth episode of From Crisis to Crisis: A Superman Podcast!  This podcast has a simple premise; examine just about every Superman comic published between Man of Steel #1 in 1986 to Adventures of Superman #649 in 2006 in an informative and hopefully entertaining format.
Part index.  Part commentary.  Part history lesson.  All podcast.
This time out Mike and Jeff continue their look at the April 1995 cover dated Superman books.  First up is Adventures of Superman #522, which tells the story of how Metropolis went from being blown up real good to being all fixed up complete with its own version of Times Square.  This is followed by Action Comics #709 where Superman and Warrior tussle and Dan Turpin takes care of business on his day off.  Finally the boys take a quick peek at Steel #14, Outsiders #17 and Showcase '95 #4 before checking out what was going on Elsewhere in the DC Universe.
The Cover Gallery For This Episode
The Image Gallery
You can subscribe to the show in two ways. First there is the RSS Feed and there is also the iTunes link. Are you on Facebook? Be sure to "like" the official FCTC page, which you can find by clicking on this link.
You can email the show by clicking this link. All questions, concerns, fears, trepidations and cheap shots are welcome.  Also be sure to give us a review over on iTunes and feel free to comment on the show here at the site!
Next Time: The Death of Clark Kent begins with Superman: The Man of Steel #44 and the landmark Superman #100!  Non Death of Clark Kent comics include Superboy #15 and New Titans #121!