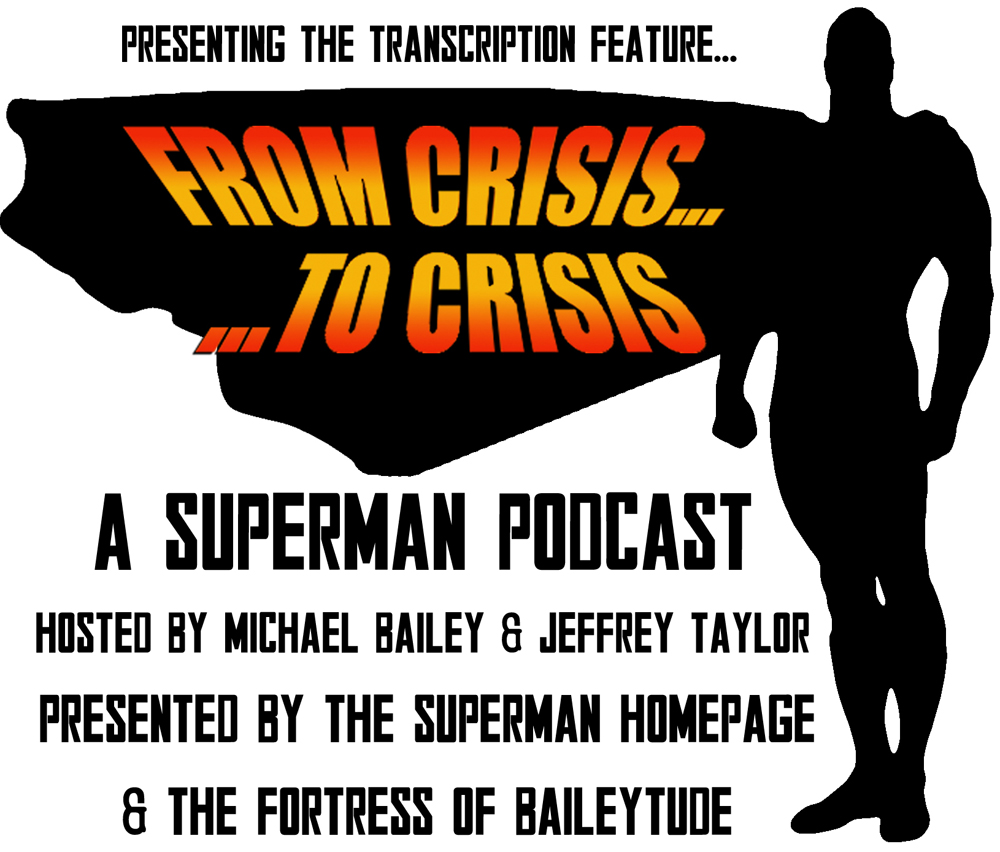 Episode 84: October 1991 Part 2
Welcome to the eighty-fourth episode of From Crisis to Crisis: A Superman Podcast!  This podcast has a simple premise; examine just about every Superman comic published between Man of Steel #1 in 1986 to Adventures of Superman #649 in 2006 in an informative and hopefully entertaining format.
Part index.  Part commentary.  Part history lesson.  All podcast.
This week Michael and Jeffrey conclude their look at the Superman books with an October 1991 cover date.  Things start off on a fun note with Adventures of Superman #483 where Superman takes down some leftover Intergang agents and a bunch of wackiness goes down in Suicide Slum.  Oh, and Professor Hamilton acts like a jerk.  Then in Action Comics #670 Armageddon 2001 crashes the party as a new take on an old Superman villain makes his first appearance.  Finally, as far as the comics go, in Adventures of Superboy #20 the boys talk about the origin of Knick Knack, which Jeffrey liked and Mike…didn't.  After that it's Elsewhere in the DCU time as well as a handful of your e-mails.
Next week: November 1991 begins with Superman: The Man of Steel #5 and Superman #61!