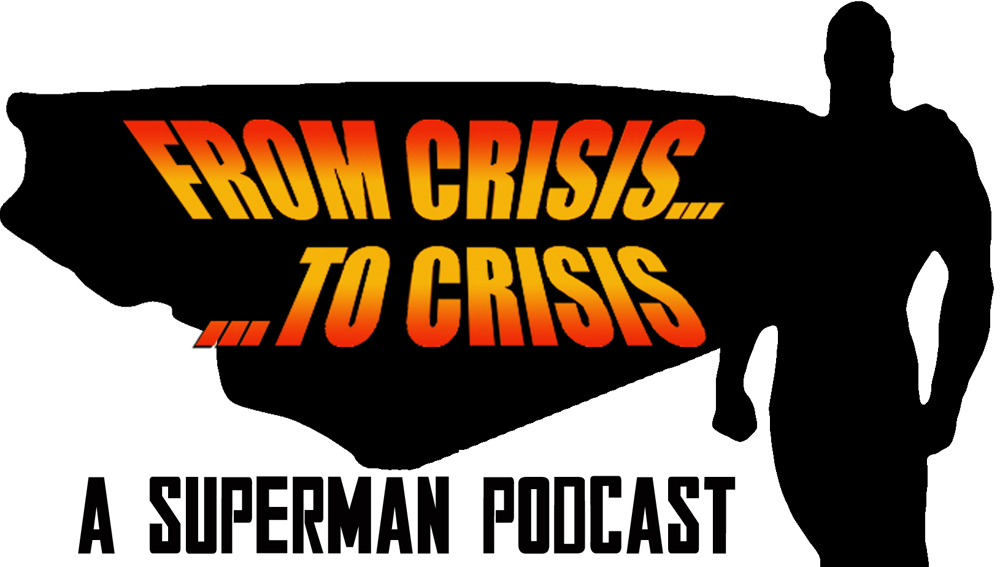 Episode 93: February 1992 Part 2
Welcome to the ninety-third episode of From Crisis to Crisis: A Superman Podcast!  This podcast has a simple premise; examine just about every Superman comic published between Man of Steel #1 in 1986 to Adventures of Superman #649 in 2006 in an informative and hopefully entertaining format.
Part index.  Part commentary.  Part history lesson.  All podcast.
All right…this one was late.  Really late and we (mainly Mike) apologize for that, but after some delays and a knife fight the newest From Crisis to Crisis is here.  In this exciting episode J. David Weter (he of Superman Forever Radio fame) joins Jeffrey and Michael to begin the show's coverage of one of the most awesome Superman stories ever!
PANIC IN THE SKY IS HERE!
Well, the prologue is at any rate.  Before the boys and David can get to that they cover Adventures of Superman #487 which, as Jeffrey points out, is the third Christmas related story in a row.  While that might sound like the holiday is getting old it isn't as Bibbo plays Santa and Jimmy is reunited with a loved one in a touching and heartwarming scene that should make you at least choke up a little and if you don't we doubt very much that you have a soul.  Also we get to see more Agent Liberty, which is always a treat.  Then Panic in the Sky begins with a prologue in Action Comics #674.  Old characters, some not seen since the end of Exile, return as the major bad guy (or girl) of the story is revealed!
After that the guys look at the last issue of the Adventures of Superboy comic book with issue 22 and tell you what else was going on in the DC Universe this month.
Mike and Jeffrey would like to thank J. David Weter for coming on to the show and hope he will return again someday.
NEXT WEEK: PANIC IN THE SKY continues with another special guest!