DragonCon was a lot of fun but make no mistake…it's a gauntlet.  There's a lot of walking and making your way through crowds and walking the mean streets of Atlanta and generally being around 50,000 of your best friends all of whom are having the best time of their lives.
I laughed.  I cried.  It became a part of me, as it usually does.
The downside of all that is I feel like crap.  Sometimes people get sick after a convention and that sickness is lumped into the catch-all title of con crud.  I don't know if I am fighting that off but I am not all that well at the moment.  My intention was to have the latest From Crisis to Crisis up and ready by today but that just didn't happen.  It will be along soon but for now here is the awesome Superman Red/Superman Blue stand-up that Alan Leach, Jr. sent me years ago.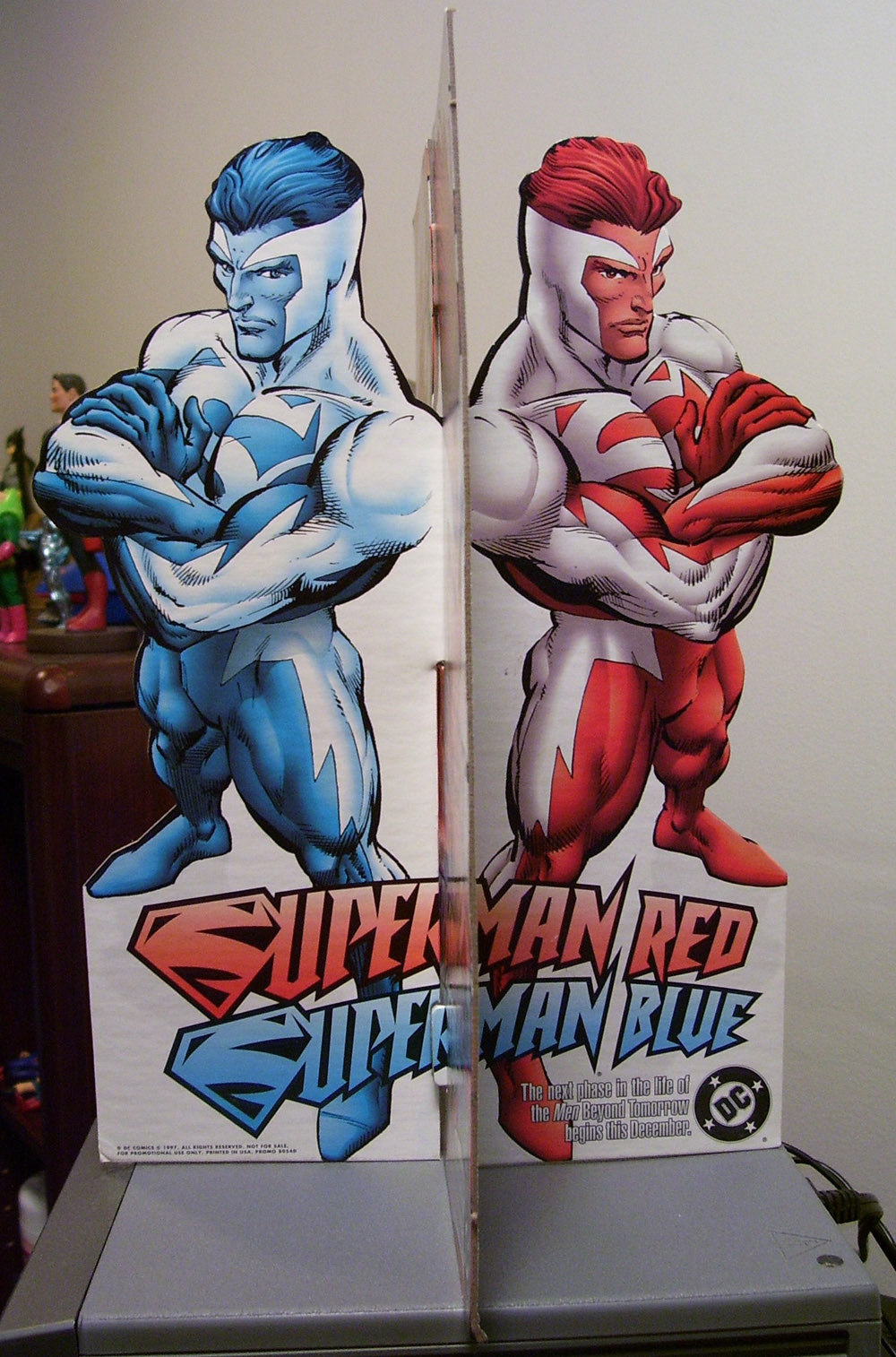 I love this stand-up more than I should.  Thanks again for sending it to me, Alan!