Superman Unchained #1 came out last week.  I am cooking up a review for the comic so for the moment I will hold off on how I feel about the story itself.  What I do want to "discuss" is some of the variant covers that came out with the book.  In a brilliant bit of marketing DC not only released Unchained the week that Man of Steel came out but also released a variety of variant covers for the book drawn by a cavalcade of artists depicting various images of Superman through the ages all designed to celebrate the character's 75th birthday.  For reasons both aesthetic and financial I did not buy all of the covers.  One in particular was a black and white variant of the main cover that was only included if the shop owner ordered 300 copies of the books, so that cover was out of my price range.  However there were three covers that I really wanted though and thanks to eBay I have them all.
For those that have followed this blog for any length of time or know me at all the three covers I wanted should come as no surprise.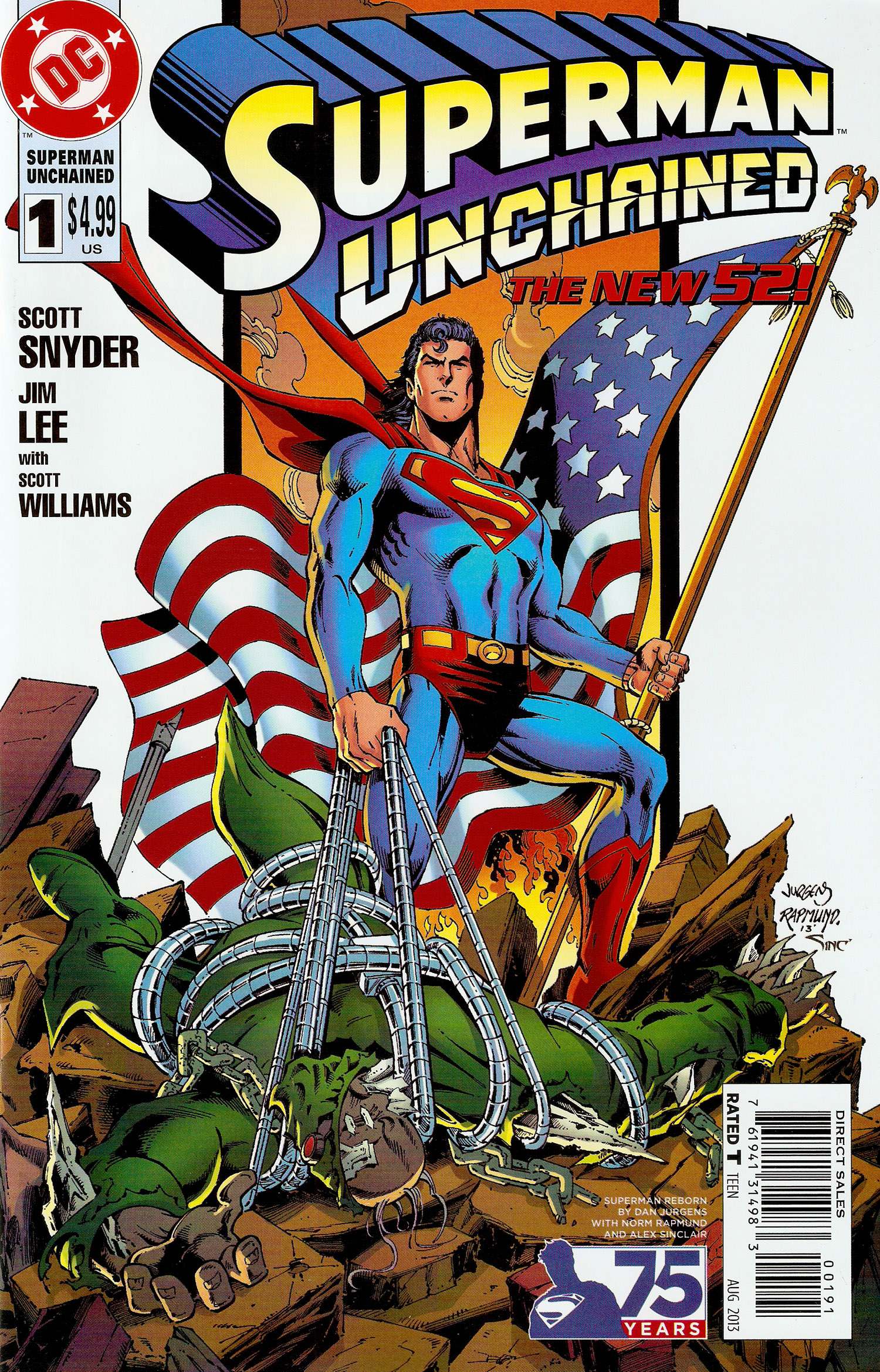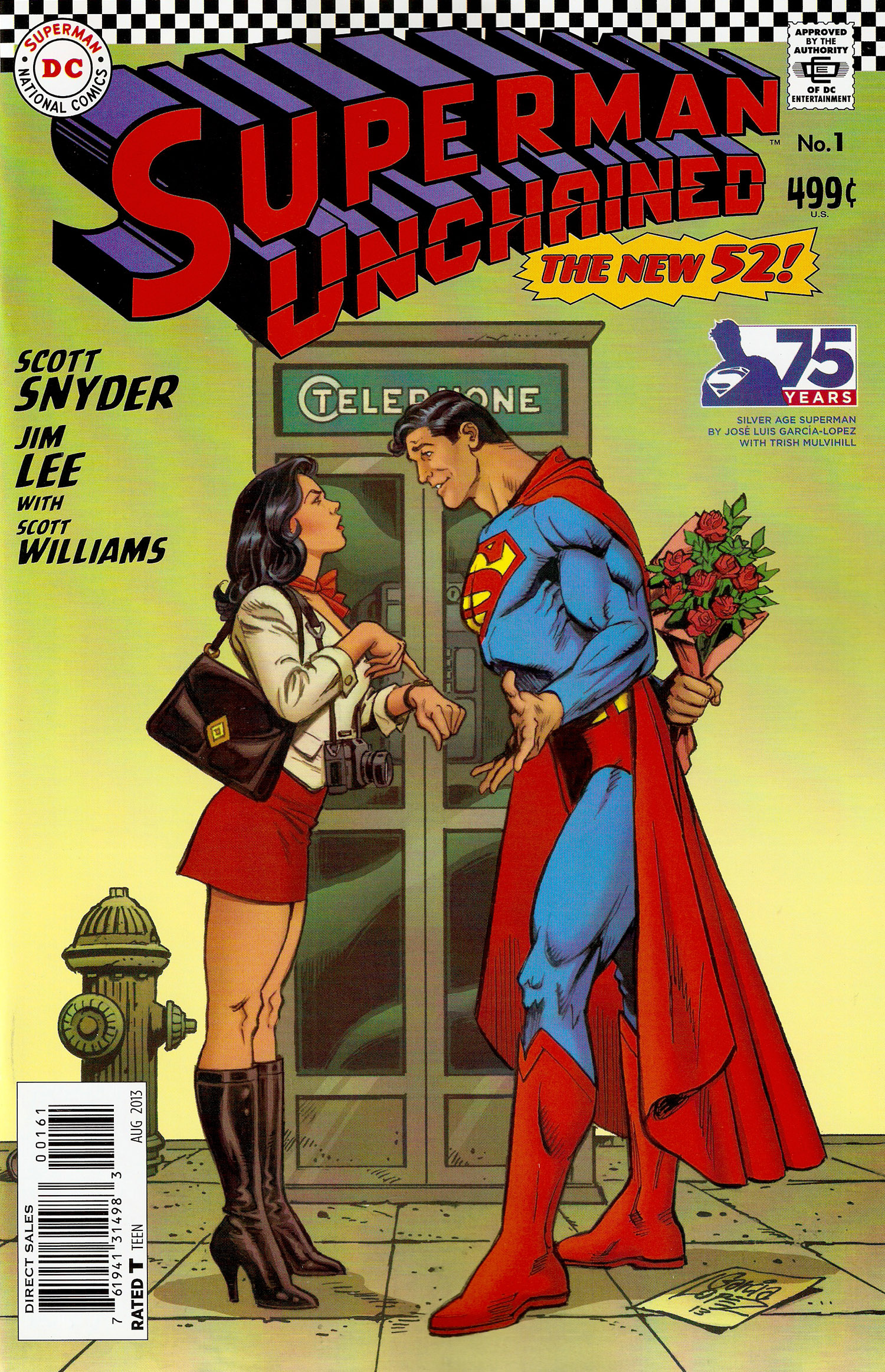 As I said a full review should be up soon but for now bask in the glory that is Jerry Ordway (the Ordained One), Dan (I did more than just kill Superman, just saying) Jurgens and Jose Luis Garcia-Lopez…praise be his name.