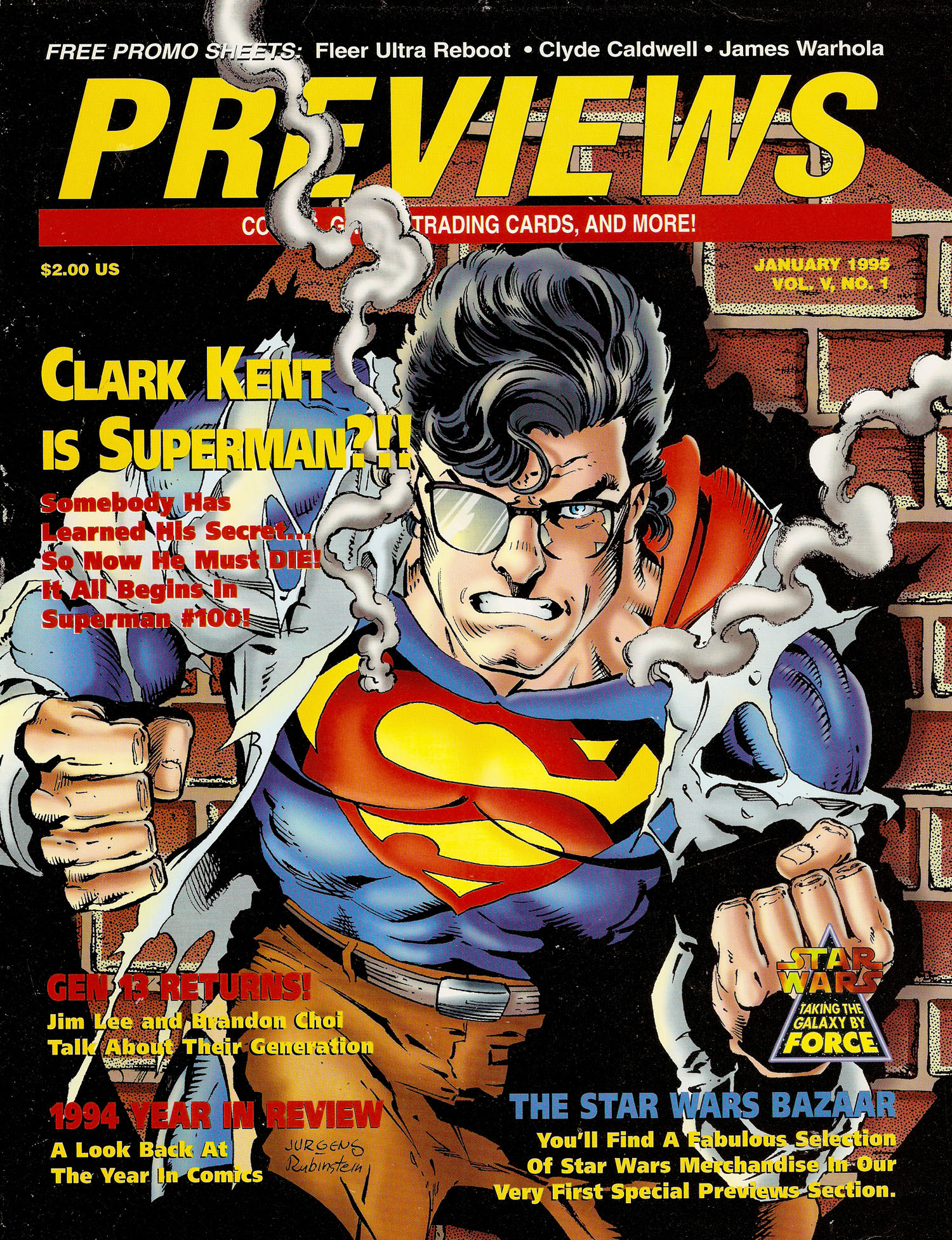 For those of you that aren't "in the know" I co-host a show called From Crisis to Crisis: A Superman Podcast.  My buddy Jeffrey Taylor, and I have been going through the Post Crisis adventures of Superman since 2009 and recently we came back after an extended hiatus.  It's been a lot of fun and we really hit the ground running again with our coverage of The Death of Clark Kent.  A recent Facebook post by Dan Jurgens displaying some of the covers he did for Previews (you know, the ordering catalog for comic shops) reminded me that I had scanned a handful of pages from the edition that contained the solicitations for Superman #100 and the other Supermam books that came out that month.
Which is a roundabout way of saying that I'm sorry I didn't get to this sooner.  Mea culpa.  I should have had this up a few weeks ago.
Anyway, here is the cover to that edition of Previews and in a word this piece is stunning.  It sells the idea that for whatever reason Clark Kent might be going away.  The spotlight, the broken glasses, the torn clothes revealing the Superman uniform…it's just a gorgeous cover.  I am curious if this was originally going to be the cover for Superman #100 or if it was specifically done for Previews.  Either way it is fantastic.
Stay tuned over the next couple of days for more scans from this Previews.  There is some neat stuff in there and I look forward to sharing it with you.